Our Experience with Foreign Exchange Students Through ICES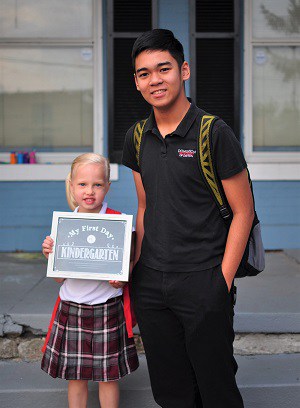 This is the third school year my family has hosted foreign exchange students. We were a bit hesitant about it at first because we had no experience parenting teenagers (we have three children under 8), but we wanted to support the program at the school where I teach, and we thought it would be a fun experience for our kids to have someone from another country live with us. To our delight, the experience has been a joy, and not just for my husband and me, but for our kids, too.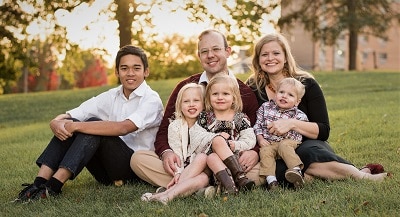 Hosting an exchange student fits right in with our family life. Since my children go to the same school (and I teach there), there's no extra effort with rides to school or school events. Basically, they become a part of the family. I often get questions about the language barrier: In my experience (mostly with Korean students) the language barrier has not been a significant communication impediment — the five students we've hosted all came with a basic knowledge of English. We've learned to rephrase, repeat, or even write down a message (if necessary). It even brings laughter at times, like trying to explain to a student from the tropical climate of Vietnam (who's just moved to Ohio) what the word "flurries" means.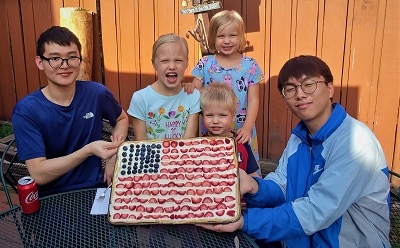 By far the best part of having exchange students is watching them interact with my children. In many ways, having small children has made it easier to welcome these students because children have a way of getting people to open up. Most of the students we've hosted enjoy answering their questions, playing games, and being silly with them. Young children take the pressure off of students to speak perfect English, too, since kids are still learning how to speak properly themselves. They also get to experience "firsts" along with my kids, like sledding, trick-or-treating, baking chocolate chip cookies, or listening to fifties girl group songs.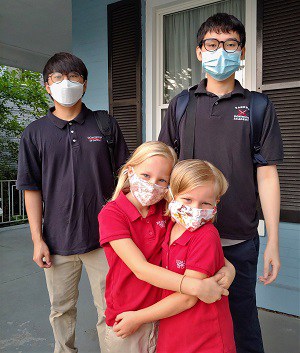 Welcoming exchange students into our home has its challenges, to be sure. Teenagers are teenagers, and so we've had to navigate problems with sharing a bathroom and kitchen, Internet use, and teaching them to take responsibility for their school, sports, and social schedules. There is also the challenge of having a stranger in your home while managing everyday family problems. For us this meant navigating house projects, potty training, tornados, and COVID while hosting a student. Our first year hosting my husband had a major heart event that landed him in the hospital for a week. Our exchange student, Paul, had only been with us for a month! However, our ICES coordinator was extremely supportive and she, along with the rest of our community, helped us get through that stress in our family.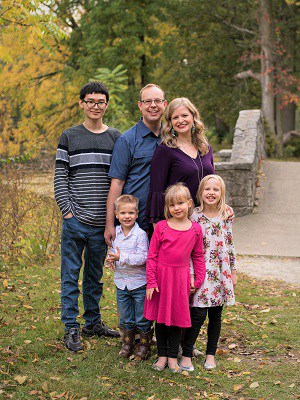 Still, even with those challenges the experience has been overwhelmingly positive, and we are grateful for the opportunity to open our home. The student living with us now, Namjun, will be with us two years by the time he graduates this spring. We have become especially close with him after the craziness of distance learning. In fact he has become something like a son to us, so much so that he requested to sign my Mother's Day book along with my children! These students walk through the rhythms of our family life and we, in turn, get to learn more about another culture. What a blessing to get to impact a young life!
Jacqueline Teachey
ICES host mom and teacher in Dayton, Ohio