The process of making a quilt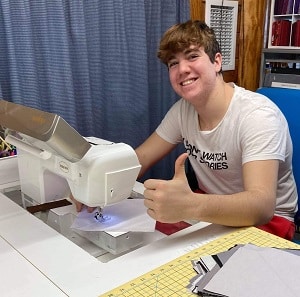 Santiago's host mom has sent us the story when Santiago undertook the project of redecorating his bedroom (with his host family's permission) to make it his own.
"The entire thing started when he asked if he could paint his room. I said of course, if he was able to do the work. He is just so quick to catch onto things. He got it painted and we bought a new rug, so he thought he should get a new comforter. Well, nothing looked like what he wanted, so I told him to just make one.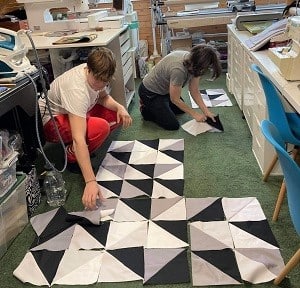 So, fabric shopping was next. He had an idea of what he wanted, but he is super particular about color and style.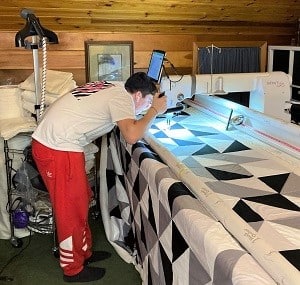 Once we knew what he had in mind, we just mapped out the finished size we wanted and how big the triangles should be.
He started cutting, then mixing them up and stitching them in rows.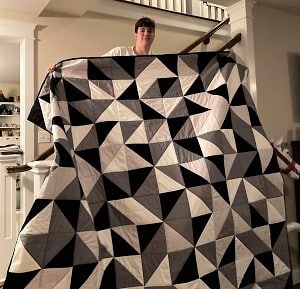 When the top was finished, he chose his background fabric and we loaded it onto the long arm for him to quilt. I put the binding on when he was finished."
And check out the result! A beautiful quilt that will be a treasured keepsake to take home with him.
Exchange is filled with new experiences and fun learning!
Santiago is an exchange student from Spain
living with the Bachelder family in Gaylord, Michigan