I'll always cherish my experience
I'm Luís, 16 years old, from Brazil. I was an exchange student for a semester in southwestern Wisconsin, where the Burbach's welcomed me in their family. I am very grateful for them, ICES and World Study for the wonderful experience I had in the USA since the day I arrived.
Even though my host family was very different from my family in Brazil, I adapted well and developed a great relationship with my host parents and siblings, including the Australian exchange student, Maggie, whom I was double placed with.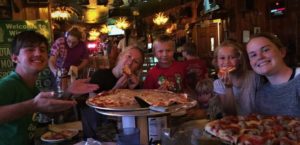 I learned a lot about the way of life in Wisconsin and about the American culture. Besides learning, I got involved in the high school, met many friends and made great memories of attending volleyball and basketball games, participating in Cross Country meets, pep band, trips to the Mississippi River, going to my favorite restaurant- Culver's, and having lots of fun with my host siblings.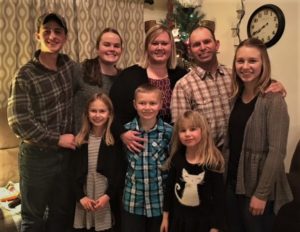 Even though I stayed in Wisconsin for such a short time, I'll always cherish my experience there. Everyone was very welcoming to me, and made my experience a great one. I am really happy that I had this experience, and would like to encourage other students who are willing to have a remarkable experience abroad, meet new people, and learn a lot more than what you're taught at school, to consider becoming an exchange student.
Thanks, Michelle, for everything!
Luis 🇧🇷
exchange student from Brazil
living with the Burbach Family in Gays Mills, Wisconsin