I'm thankful for my life in Oklahoma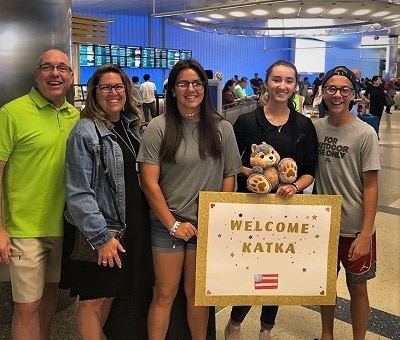 My name is Katka and I am an exchange student from Slovakia, but I live in Oklahoma right now with my host family.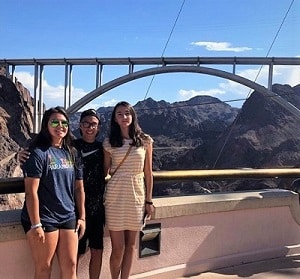 At first I flew to LA where I met my host family and we stopped on the way back in Las Vegas, Grand Canyon, Hoover Dam and Big Texan. It was so cool to see this western part of the USA.
When I came to Oklahoma I was hit by the heat, which was here during summer. I remember thinking about how can people survive here in this heat (haha).
My host sister plays softball so I went to a couple of her games. We don't have softball in Slovakia so it was very interesting for me.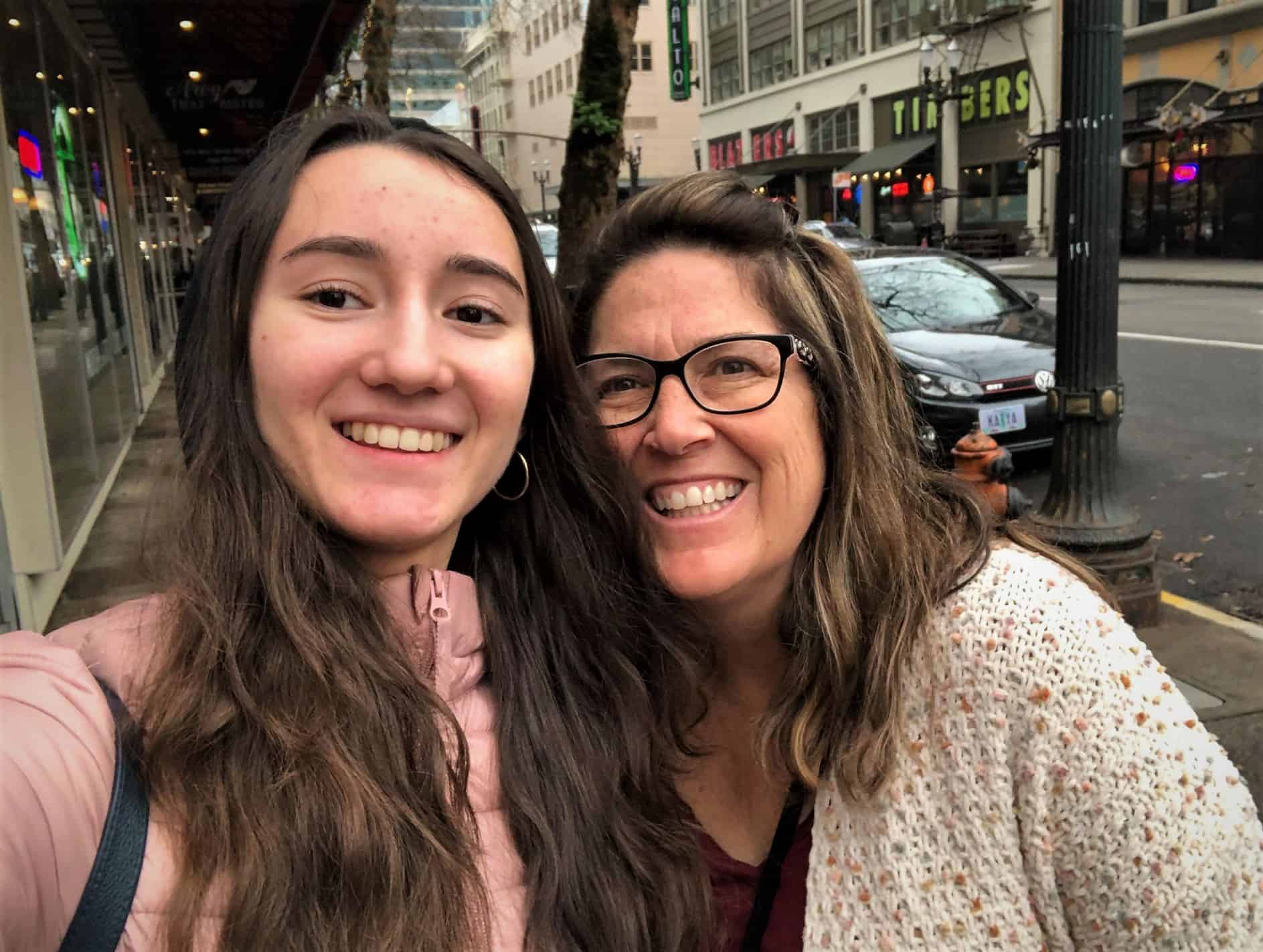 I started school in August so you can imagine how much I was sweating because of the heat and stress at the same time. My High School is very big so at the beginning it was a big shock for me, but now it's totally normal. I like my High School because you can find so many different groups of people, so you don't have to worry that you won't fit in. I really like my American teachers because they are always very helpful and nice.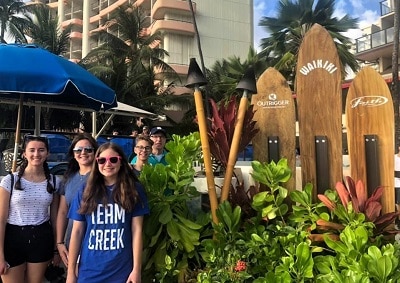 My host family is so nice. They are very generous, funny and very talkative. I think that is what every exchange student needs. For the New Year they took me to Portland, Oregon and Honolulu, Hawaii. I am very thankful that they gave me this opportunity to go there with them. They have always some plans for me, so I don't have to worry about being bored. We go to the restaurants very often and I really like it.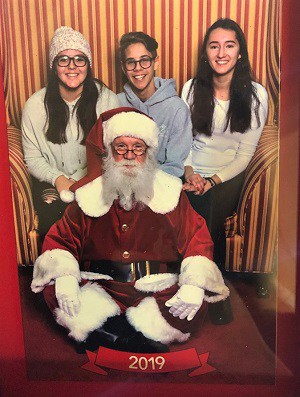 Thanksgiving was so cool. So much food, pies, cookies… After I tried almost every type of food there, I couldn't breathe for a few hours because I was so full. But it was my first Thanksgiving day so I wanted to celebrate it (haha). Christmas in America are different than in Slovakia but I like it. I have never seen so many Christmas decorations in the house before (haha). I made my host family our traditional Slovak Potato salad and they said it was good so I was proud of myself. I fixed them some other Slovak meals and pies also.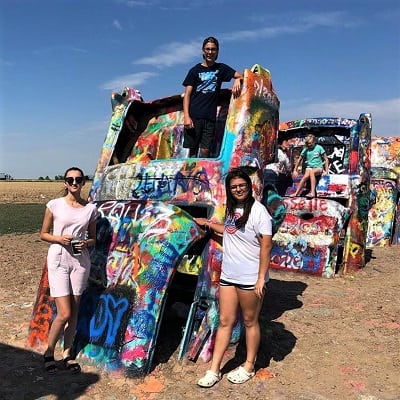 I have tried hamburger for the first time here in America and it was so big that I had to open it and eat it with fork and knife. My favorite American meal is Chicken and Dumplings and Pecan Pie.
I still have 5 more months here in Oklahoma and I am planning to enjoy it as much as I can. It took me a long time to get used to live here without my family and friends, but I was lucky to get my awesome American family and I made some close friends here also. I am very thankful for those people who came to my life (my host family and my American friends).
This American experience is very different, but I really like it and I am so thankful for my mom who gave me the opportunity to come to the USA.
Katka
exchange student from Slovakia
living with the Evans family in Edmond, Oklahoma
Learn more how to become an ICES Exchange Student and Study in the USA