It has been an amazing 5 months
I am now slowly coming to the end of my semester exchange in Texas, USA, and it has been an amazing 5 months!
My first month in Texas was pretty full on. My host family and I took an amazing trip to Disney World for a week before school started. We went to all four parks and stayed in the 'Pop Century' hotel. Now I had just come from winter in Australia and went straight into the summer of Florida… and oh my it was hot! Don't get me wrong I am used to the hot weather but this was a whole new level of heat.
After we returned home, it was time for my first day of school. I'm not going to lie, my first week of school was hard. I had come from a Christian 'all girl' school with a little under 1000 students to a public co-ed school with 4000 students… it was a massive shock. Once I started to slowly make friends and come out of my shell, I loved school. It was so different and I made so many friends that I will never forget.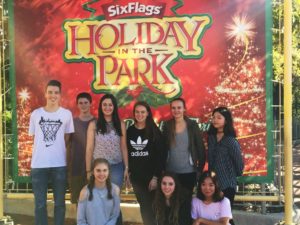 Then came Halloween. I had to attempt pumpkin carving at least once, so one of my friends Kayley had offered to help. We made our way to a little pumpkin patch, took a hay ride and then ended up going to Walmart because the pumpkins there were too expensive… I tried to carve a little witches hat, I really did try, but I was defiantly not successful.
A few months into my exchange we took a trip to San Antonio with some of the other exchange students. We hit up 6 Flags, The Alamo, and Ripley's believe it or not / wax museum. 6 Flags was defiantly my favorite part. I love a good roller coaster and it definitely delivered in that department. Unfortunately, I did not see Justin Bieber in the wax museum but I did see John Cena so I guess that's close enough.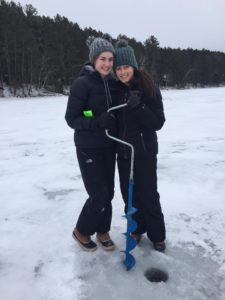 Then came Thanksgiving. I was pretty excited to celebrate my first thanksgiving and I had a blast. We went around to my host dad's brother's house and just had a massive lunch. People don't lie when they say you eat a lot on thanksgiving… you really do but it's too hard not to. It was great to meet the extended family and celebrate everything you are thankful for with them.
Christmas was an amazing! My family and I went to a family lunch where we exchanged gifts in a game called 'white elephant' and played a few traditional Christmas games. It was great to meet some more of the family and also say my goodbyes to everyone.
A few days later my host mum, younger host brother and I headed off to Minnesota for a week. This was absolutely incredible! I had never seen snow before so hopping off the plane and just seeing the ground covered was mind blowing. While there we went to the 'Mall of America', skiing, snow tubing, and ice fishing. I also saw my first deer and made my first ever snowman!
This trip has been absolutely amazing and I have met so many new people, made life-long friends and creating unforgettable memories.
I could never thank my Australian family, my Texas family, WEP and ICES enough for giving me this amazing opportunity.
Brodie! XX 🇦🇺
ICES exchange student from Australia