My best experience so far was Homecoming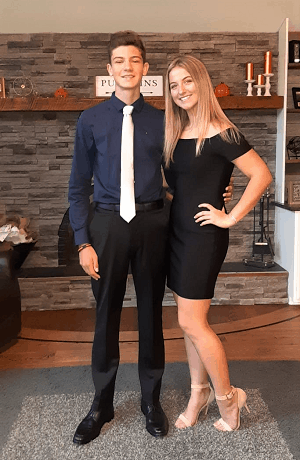 I am staying in Michigan with my host family. The host family here has a lot of siblings and two dogs. We have done many things so far. I went to the Lions football game, high school sports games, and soon, a haunted house!
My best experience so far was Homecoming. I went there with a girl named Lily. First we took some pictures at my house with my host brother. For dinner, we went to an Italian place. After that, we went to her house to take pictures and to hang out for a bit. Next we went to the dance. It was fun for me because I met my school friends and we all danced. It was a nice to see how Homecoming really is in the United States. After Homecoming was over, we went to a friend's house. There were a couple of people and we had fun too.
Overall, I am having a fun time here in Michigan!
Max
exchange student from Germany
living with the Sharnas family in Romeo, Michigan
Learn more about becoming an ICES Exchange Student and Study in the USA