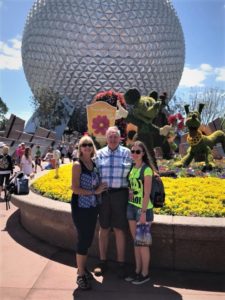 My dreams truly came true

My exchange year is the best experience of my life till now.
There are many memories what I have made during my exchange year in the States, but the best were from Disneyworld, Orlando.
My host family and I were spending a lot of time to prepare all things that we needed to have for this vacation. When everything was ready, we could start to be excited what I really was. We spent three days in Disney parks during my Spring Break, to be exact Magic Kingdom, Epcot and Animal Kingdom.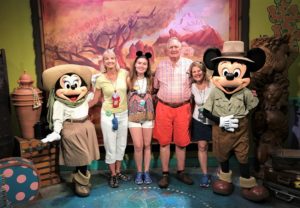 It's very difficult to describe what I have seen and what I felt during this trip. All Disney characters, roller coasters, many shops; I felt like in a small world where is no reality. Every park has something special and is different. Magic Kingdom Castle is incredible, in Epcot there is a big silver ball where you can go on a ride into it, and last but not least is Animal Kingdom where you can visit a big Safari with many kinds of animals. My favorite ride was Avatar Flight in Animal Kingdom. Disney's motto is where dreams come true and I totally agree my dreams truly came true.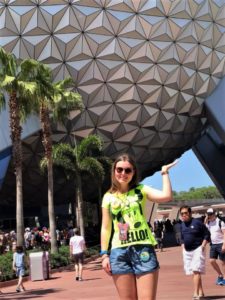 I want to thank to my host family for taking me to this amazing place and that I had a chance to spend these days with them. I also want to thank you, ICES agency for this huge opportunity to come to the States and live here for one year with such wonderful people.
Zora 🇸🇰
exchange student from Slovakia
living with the Snavely family in Wilmington, North Carolina