My Exchange Year, USA 17/18
Who I am and how I became an exchange student?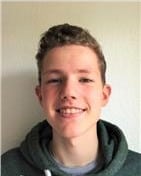 I am Fabian from Germany and on August 2nd, 2017 I left my home country to spend my entire year of 11th grade in America. My family and I traveled a lot and I was always very interested in all the different people and their cultures. However, most of all I enjoyed our vacations to Florida and I was never happy with just two weeks of vacation as I always wanted to stay longer.
During 7th grade and 10th grade I participated in a ten day exchange programs that my school offered. I liked introducing my exchange partners to my life in Germany and was also very glad when I was able to experience their lives in Great Britain and Spain. I definitely can say that I made two new friends that I am still in contact with, and those few days shaped me into the person that I am today.
When friends went on exchanges I was always jealous, and I was sure that this is something that I wanted to do in my life. I started thinking about visiting the USA and stay in Florida. I always felt very confident and never felt any feelings of fear.
New York City Orientation before I met my host family
I am glad I had the chance to go right to the beginning of the exchange year with a lot of other exchange students from all over the world to participate in an Orientation in New York City. It was awesome and totally impressive and I started realizing that I am not going to see my friends and family for a long time. I could not wait to fly to Spring Hill, Florida to finally see my host family who decided to take care of me. They were also interested in having somebody from a foreign country as their child and to treat me like I am really part of their family.
Arriving in my host family's life
II finally arrived in Florida, the Sunshine State. My host family picked me up from the airport and they welcomed me so warmly with hugs. I was so tired like never before when I arrived and we all had one week together before the beginning of the new school year. We tried to learn more about each other since we were from different cultures and had fun things together. We went to a barbecue with American friends and went to a very cool water park.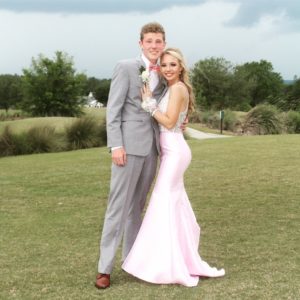 First days of High School
The first days of school were so amazing and totally unique and unforgettable! I remember walking with my host sister on my first day to school and I did not know what to expect at all. I was very nervous when I stepped in the hallways and everything was exactly like in the movies. The building looked very typical for a High School and also peoples' behaviors' were exactly like in the movies. When I got my schedule I was very confused and had no idea how I could find my classrooms, but when my teachers and classmates found out that I was from Germany, they were very helpful by making sure I was fine and could understand what they were saying. I was so impressed by everything that for the first few weeks I was in a great mood and could not stop smiling.
If you are open-minded it is easy to find friends
Hurricane Irma that affected Florida brought me my best friend. While my host family and I were helping out after the storm in the neighborhood, a guy and I recognized each other from school. It turned out that he was my neighbor next door to my host family. I was really thankful, because he was a football player at our school and really introduced me to everyone. He also took me to High School parties and I literally met everyone thru him. I also did some things with his family and I really started learning more about the American culture. I went to football games and met other nice people in my same grade who I could always talk to.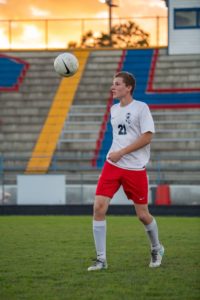 Hobbies keep you busy and bring a lot of friends and beautiful moments
Over the year I was part of the Soccer team and I accomplished a lot and had such a good time with all my teammates, who became my friends. I also ran Track and was happy to be on the team even though this was a sport I never did before. My coach ran in the Olympics and is a world record holder. It was awesome to go with the team to Track meets to other High Schools. Towards the end of my time in the US, I was practicing with the football team and also got my uniform, but sadly I am going to be back in Germany when the football season starts. I am very proud of what I accomplished. Coaches over here are way different compared to coaches in Germany as they always want to win and are always respectful of their players.
Holidays with the host family instead of my real family
My host family definitely made my first American Thanksgiving, Christmas and New Year's Eve an unforgettable time. I was a little bit homesick and missed going to school. We did a lot of fun things together with other family members coming over. I just tried to stay busy to forget about my family and friends in Germany. My host family also supported me and we tried to incorporate some traditions from my home country and have fun together.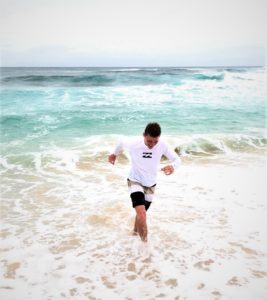 Going during school on a trip to Hawaii
I think nobody else except an exchange student is able to experience all these beautiful places and in such a short time. I traveled alone to Hawaii and BELO, an exchange student travel organization, took care of us all and gave us an amazing time. We were all the time at the beach and surfed, snorkeled or went on boats to see whales and turtles. Hawaii was definitely one of my highlights here during my stay in the US.
The best school event of the year
I went to Prom and was a good friend´s prince for this night. I asked her to be my date on a poster, which is how people do it here, and of course she said "yes".
An Exchange year has also an end and changed me
I really do not know what to think. Of course I miss my friends and family in Germany but I have also built my life here. And I realize even though if I would come back for vacation that it is never going to be the same as my friends and family will continue living here and I will be gone, but my heart will always be between these two countries.
Special Thanks to my Host family who had a big impact on my life, and my local coordinator who made everything happen.
Sincerely,
Fabian 🇩🇪
exchange student from Germany
living with his host parents Rachel and Scott in Spring Hill, Florida