New Friends – New Experiences – Wonderful Memories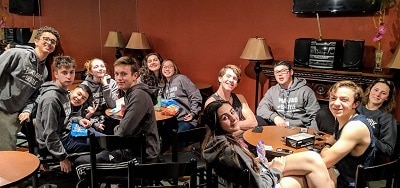 This trip is the best trip that I've ever had. Bring me lots of new friends, new experiences and tons of wonderful memories.
For the whole trip we played a lot, chat a lot. I will never forget about how much we love takin pictures. I remember we went to lots of places. Like gum wall, space needle, Portland zoo, go hiking, Seattle fish market… When we and my friends are on the Seattle Great Wheel, we took lots of pictures. We both felt how amazing of this view. I still remember we went to the gum wall, every of us just chewed our gum and then put it on a colourful wall, use our fingers to point at our gum.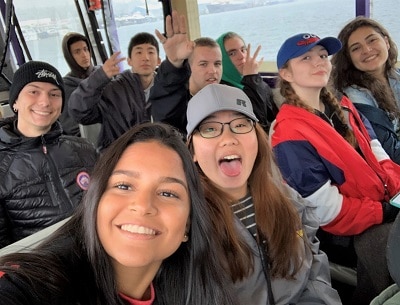 There are tons of my favourite memories. But if I have to choose one, I would say we went to Ride The Ducks of Seattle. It was so fun, we ride on the road at first, later we are all ride onto the water. We all sang so many songs and yoke lots of pictures during that period. I can feel that we all quite like this events even tho it's so cold at that moment.
Sze Ki (Evelyn) is an exchange student from Hong Kong
living with the Francalancia family in Harrisburg, Oregon
Learn more about becoming an ICES Exchange Student and Study in the USA