One of the best days of my life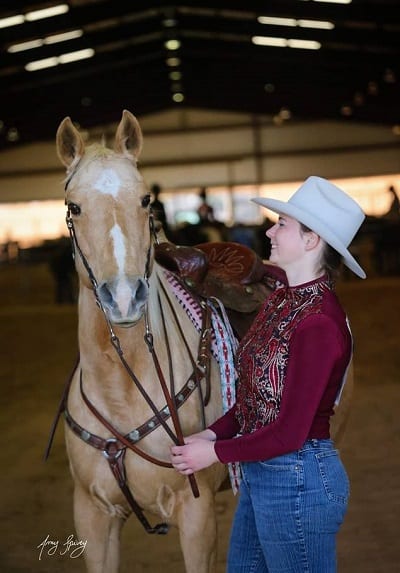 I have recently experienced one of the best days of my life.
My day started at 4.40am with my alarm ringing. I got myself into show clothes which consists of jeans, shirt and boots. At 5.30am our school truck was ready to go with 7 students and a teacher. We were playing music and singing.
We stopped on a gas station to get some breakfast. It was all about the older days. It was all wood inside – saddle chairs, trophy animals and old pictures…. after the break there was no long way to Tarleton.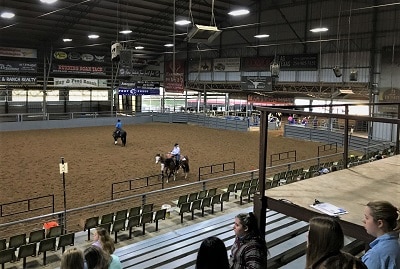 We got there much earlier so we were just chilling in the truck for an hour or so. We walked to the arena, watched the horses, talked about some questions and waited for the start. Just a little nervous… there were still more people coming… There were 4 members for every team. And they split each team into 4 groups. We were sitting on the bleachers and watching horses. We couldn't use our phones or talk to somebody or look to someone's notes.
After a while of waiting we finally started. This is it! This is what we're working for. We started with performance classes – western and English, both. We continued with halter classes and were given questions from all of the classes… still no talking to anybody. We were done with judging at noon.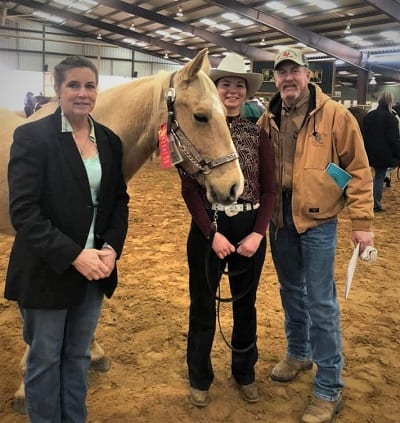 We stayed for the officials but thought we all didn't do very well though…. then we all headed for lunch. Just guess what we got – it was TexMex!! The food was delicious.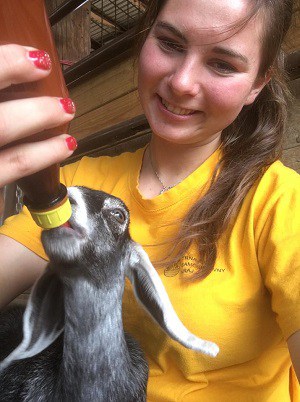 On the way home we were able to see all the fields for cattle ranches and farmlands … Daddy picked me up at the school. He had picked up our baby goats earlier… there were 6 cute little babies! We played with them and fed them… while getting the dinner ready for horses, dad jelled woow!!! I was like what's up? He just got the message from my equine science teacher we placed 17th out of 55 and third in our district and best of all was me making the highest score out of our team…
I was riding my horse Roonie in this great mood and for dinner we got ice cream with home baked cookies by my Papa Ken.
Katarina is an exchange student from Slovakia
living with the Murray family in Boyd, Texas
Learn more about becoming an ICES Exchange Student and Study in the USA