One of the greatest experiences of my life
So this is Christmas
And what have you done
Another year over
And a new one just begun…
(John Lennon)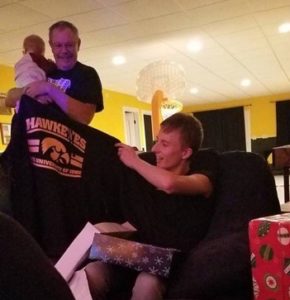 Christmas is over, however for me it was very special and symbolic just like the timeless song by John Lennon. Not only it meant the break of the previous and the new year, it also meant one of the greatest experiences of my life and last but not least it has represented the symbolic boundary when the second half of my stay in the USA started.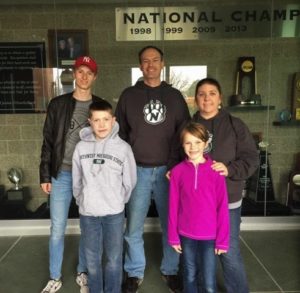 Every single day of my stay in Missouri has so far been equally special as Christmas usually is for most people. So it's just as if having Christmas all year long. Staying with incredible people, who have become my host family and I will never forget what they've done for me, allowing me to become and feel like one of their true family members, trying to mediate their cultural peculiarities, helping me to overcome difficulties, being patient, tolerant, generous and most supportive. Being shy in my nature, would probably put many people off, however my host family have been supporting me, trying to make the adaptation process as easy and pleasant as possible, making me feel comfortable in my new environment and situations.
Meeting the whole extended family at Christmas and Thanksgiving gathering was amazing.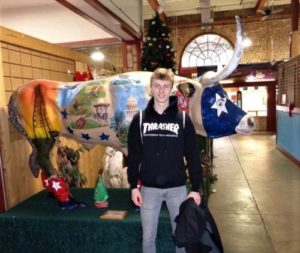 One can watch movies, read books, but being able to live through it is an experience that will stay engraved in my mind forever. Great people, great food, awesome decoration, special atmosphere, warm words, lots of laughter, lots of traveling, sports – all this and much more.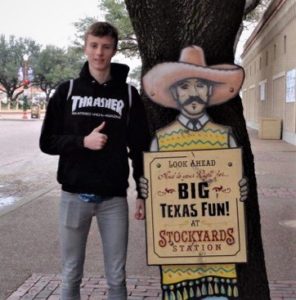 We visited Iowa and also Texas and stayed there at New Year's Eve for a few days, having opportunity to visit Fort Worth and Dallas including some of their most famous museums and spots. We visited the Sixth Floor Museum at Dealey Plaza and I learned many details about the President Kennedy Assassination.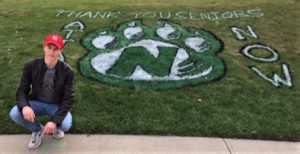 School and Sport have been another part of my everyday life in the States. I just love it. The school is different from the one I went to in Slovakia.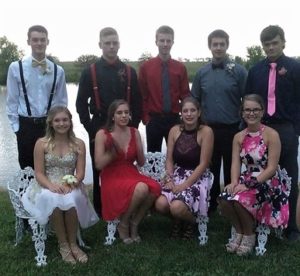 I made many friends, went on a school trip to Independence and also Homecoming dance and have been lucky to meet some really excellent teachers, whom you can call inspirational and the ones I look up to for making me feel interested and comfortable since the very beginning.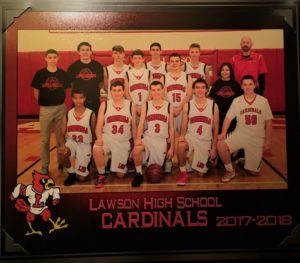 I joined the basketball team and went through some hilarious moments at trainings and tournaments as I had never played that sport before. The patience and support of the team-mates and the coach are to be valued. They made me love the sport and understand it. It's a pity the season ends in February. Anyway, the baseball season follows and I already look forward to it hoping I will be able to join the team.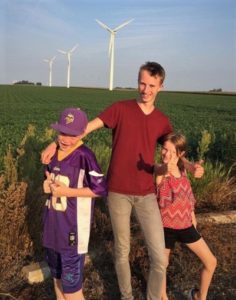 So, the half of my experience is over and I am really grateful to all who gave me the chance to live my dream, especially my host family, my family in Slovakia, the whole ICES and ICESlovakia team and all who have been here for me. I look forward to having more fun in the following months and I just hope time won't fly as fast as during the first part of my stay.
Sebastian 🇸🇰
exchange student 2017-2018 from Slovakia
living with the Willoughbys family in Excelsior Springs, Missouri