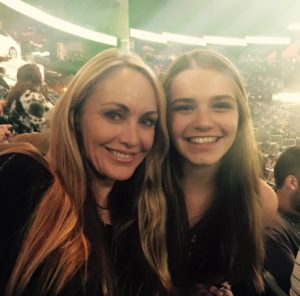 One thing that made my semester really special is my host family
My name is Lea and I am from Germany from a city called Leverkusen. I am spending one semester abroad in America. I am living with my wonderful host family in Atlanta Georgia for 5 months.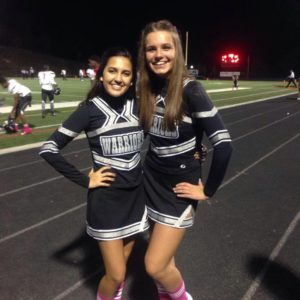 There are many things that have made my semester very special, for example my High school. I go to North Atlanta High School, it is a school with around 2500 students and 11 floors which was the biggest difference for me because my school in my hometown only has 3 floors and around 1200 students. My classes are American Literature, US History, French 4H, Art, Video Production, Ballet, Theatre and PE. American High school is super fun and I got to know many nice people and made super nice friends. Definitely the best part about my High school experience is that I got to be a cheerleader! I was a cheerleader in the JV cheerleading team for American football. We had a game every Thursday during the football season. It was so much fun to try a new sport that I have never tried before.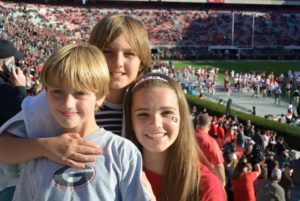 One thing that made my semester really special is my host family. I live with two younger host brothers (Hudson and Nicholas) and two host parents (Melissa and Kirk) in Buckhead, Atlanta. We are really close and we have done many things here in Atlanta. For example exploring Downtown and Midtown. I had so much fun experiencing a UGA football game! We also went to the Blue Ridge Mountains where we went tubing. My host mom also took me to my first Sia concert at the Phillips arena, a huge arena it was mind-blowing!
They also introduced me to the American tradition Thanksgiving. It was a super fun dinner with turkey, stuffing a lot of delicious sides and pies with the whole family. I was really lucky with my host family and I am glad to live with them!
I wasn't just lucky with my host family, I got a really nice supporting local coordinator Jenny! We already had two fun meetings with her where we got to meet other exchange students, we all went to the world of Coca Cola and had a holiday party together.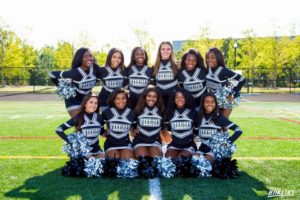 I've also done tons of fun things with my American friends here. I've been to Music Midtown, which is a big two day music festival with a lot of cool artists like Twenty one pilots, G-eazy, Kesha, DJ Mustard and many more! I also went to Six Flags and many more unforgettable moments like Homecoming, Football games, climbing on Stone Mountain, a bunch of sleepovers etc. …
A big part here in America is the food. There are restaurants on every corner and you get lost in the huge grocery stores. It is very different from my home country where we don't have that many fast food restaurants.
Unfortunately, the time goes by really fast and I can't believe I've been here already 4 months, but I'm so thankful to everybody who has made it a wonderful and an unforgettable experience!! Thank you!
Lea T 🇩🇪
ICES exchange student from Germany
living with the Demetrops family in Atlanta, Georgia