Quinn hopes to grow international exchange program
Owensboro Times, Owensboro, Kentucky, August 12, 2019
by Laura Murphy / author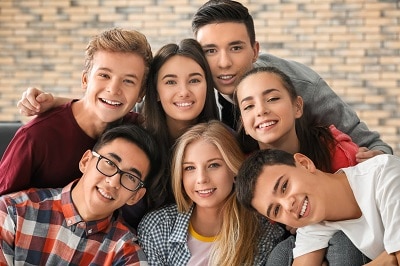 In her third year serving as the Field Manager of Kentucky with the International Culture Exchange Services (ICES), Tisha Quinn has seen an increase in the number of exchange students locally. Although ICES has been around for years, Kentucky has only been a part of the program for the past three school years.
Quinn oversees all of Kentucky, with different coordinators in different areas. Right now, she has exchange students at Apollo High School, Daviess County High School and Owensboro Innovation Academy.
Currently, there are eight international students in Owensboro, up from six students placed in local homes last school year. Quinn has set a goal to place twenty exchange students this year. Placements include students from Spain, Brazil, Italy, Austria, and several from Germany. Another student coming from Belgium will be here in the coming weeks.
International exchange students stay for the duration of the school year. They spend Christmas, vacations and other holidays with their host families. Most do not return home until after graduation. Depending on their own graduation requirements, some leave the states and have to complete an additional year of school in their home country.
"To see them grow from day one is a miracle in itself," Quinn said. "One of our students is coming back here to go to college."
According to Quinn, students who become international exchange students benefit from the exposure to American culture. Some of the individuals have been to America before on a shorter trip to Florida or New York, but this experience is totally different. The immersion into this culture leads to a broader world perspective, personal development and developing language skills.
Quinn has a student living with her now, Marcos, who is from Madrid, Spain. The 15-year-old student attends the Owensboro Innovation Academy.
"One of the good things about our program is that if you sign up early enough, you can already form a relationship with them before they even get here," Quinn said. "We picked him in February and have already been getting to know each other. When Marcos moved in, he just meshed in like he had been here for years."