Today it is exactly 4 months since I came to the US, to Texas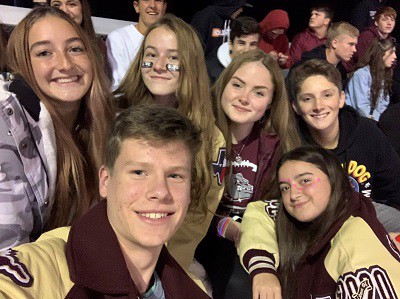 Almost every day something excited happens and I don't even have time to talk about it with my friends and family in Slovakia. I try to take pictures of all the things and people, but let's be honest, the best moments can never be captured, so at least I'm keeping them as memories.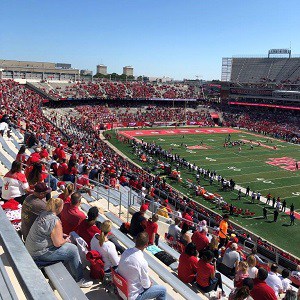 For example, many football games (where I found out they are not at all about football, it's simply a fun time hanging out with friends), baseball tournaments (I finally understand some basic rules)…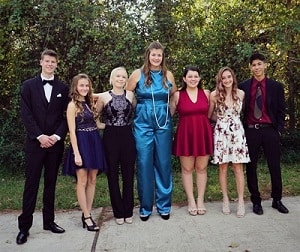 … Homecoming with after-party (which was mainly pillow-fighting and boys jumping on rubber donkeys), swimming in the warm sea of Galveston in the south, being part of a pool party and party in a castle-like house, playing golf for the first time (no, I couldn't even hit the ball)…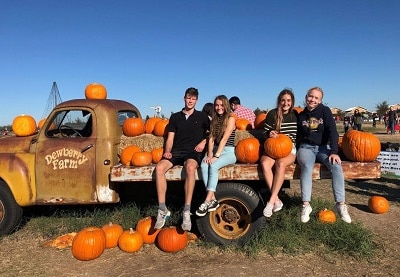 … pumpkin patch and corn maze, bingo games, carving pumpkins contest, Halloween trick-or-treating hay-ride (maybe I'll get diabetes from all the sweets), dancing Michael Jackson's Thriller in front the whole school cafeteria, Post Malone's concert in Houston, Renaissance festival (the food was expensive), visiting Sam Houston University for dance workshops, shopping in giant Woodlands Mall and singing Christmas songs with friends in the car, Winter Dance Performance in school…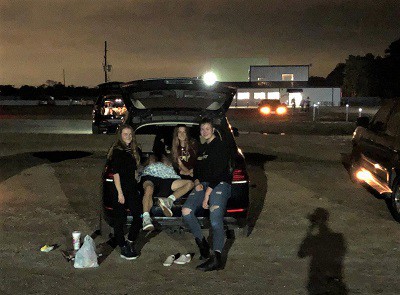 … drive-in theatre (we barely fitted in the car trunk with my friends)… and every single laugh and trip, I can't even describe all of it. I was also baking for the first time without my mom being around and surprisingly it came out amazing! We had "friendsgiving" in theatre class and currently we are getting ready for our musical 'Addams family' in January.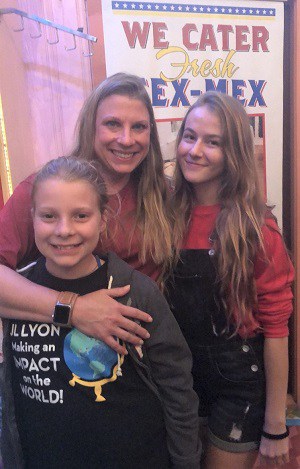 During thanksgiving break we went to our ranch, and I made a duet choreography for me and my host sister (10) and also found out that turkey meat makes you tired.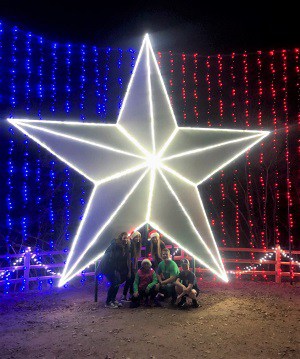 We visited Santa's Wonderland and I felt like it's Christmas already, however, the 20 degrees Celsius outside… never mind! We decorated our Christmas tree and I had a wild movie marathon with my friends where we had so much fun!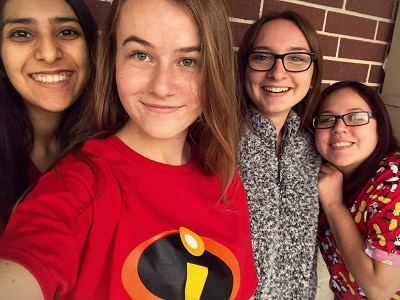 Yeah, I think I finally have people I can call friends, not just people who I talk to. There is one friend who I'm so close with, after not even one month it felt like we've known each other forever.
I love Texas!
Šárka
exchange student from Slovakia
living with the Dean family in Magnolia Texas
Learn more about becoming an ICES Exchange Student and Study in the USA