Rivera-Carrera makes new friends as foreign exchange student
The Eclipsy, Flint, Michigan, February 15, 2019
by Matt Ostrander / Reporter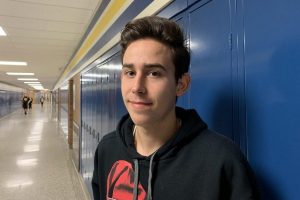 Francisco Rivera-Carrera, senior, is a foreign exchange student from Queretaro, Mexico. He's tall, dark-haired, and has an amusing personality.
Rivera-Carrera has enjoyed his time so far in the United States.
"I like being here. The school is great, and my host family is awesome," Rivera-Carrera said. "The people are very different."
Rivera-Carrera came to be acquainted with the American culture by learning English.
"I came to learn a new language and experience independence, " Rivera-Carrera said.
Rivera-Carrera has noticed several differences between Mexican and American schools.
"Mexican schools are small, and you're more independent as a student," Rivera-Carrera said. "There's a lot more homework here."
He also noticed something about the teachers in the United States.
"The teachers here are more helpful," Rivera-Carrera said. "The teachers in Mexico are more harsh. If you fail, you fail. They'll help, but not as much as they do here."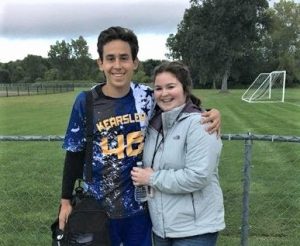 Madison Alpin, junior, met Rivera-Carrera at a football game, and they quickly became friends. Alpin likes Rivera-Carrera's sense of humor and personality.
"He's funny," Alpin said. "He's sweet, caring, and an amazing friend."
Rivera-Carrera is passionate about sports such as soccer and football. His favorite football team is the New England Patriots.
Isaiah Constant, junior, also considers Rivera-Carrera a close friend.
"He always has me laughing in any situation," Constant said. "He's always there if I need help. He's a great friend and a great dancer."
Junior Cole Zemore got to know Rivera-Carrera through Alpin and started hanging out with him frequently.
"He's super funny," Zemore said. "We hang out a lot more with some of the other foreign exchange students."
Once he goes home, Rivera-Carrera will miss his time at KHS.
"Yeah, I will miss this experience," Rivera-Carrera said. "Maybe I'll come back. I'm not sure yet."
If you are interested in being an exchange student or becoming a host family, visit the International Cultural Exchange Services website.