SEMESTER EXCHANGE STUDENT MARI ON SAYING GOODBYE: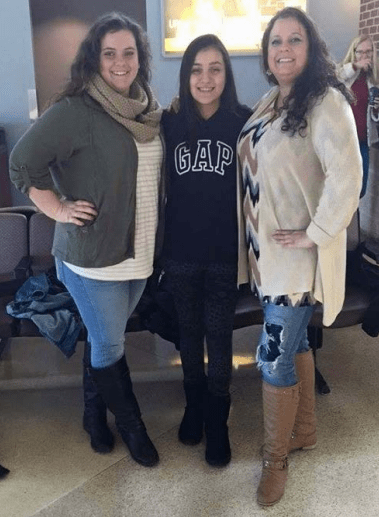 I came to the US to improve my English, but I ended up finding my lost family and some of my real good friends. I was so lucky for being chosen by the Martin Family. It's crazy how we are similar. I'm sure that I'll never forget them. Doing the exchange program was one of the best choices of my life and I'm so glad that I did it!
My friends had a lot of patience with me (thank you for that) and they tried to understand me even though my English wasn't the best at first. We had a lot of fun together and I hope one day when they have their own kids they will tell them about "the Brazilian girl they have met". My English improved much more than I expected. I had some issues in the beginning but all I needed to do was trust myself. I had great teachers and I was so happy in the end of the first week here because I could understand all of them clearly! I hope that I've taught people here something from my country and how we are. Also, to let y'all know that if one day you come to Brazil I'm more than happy to show you everything. Summing up, I wanna say thank you and "see ya".
BOOKING YOUR RETURN FLIGHT HOME
It is hard to believe, but it is time to book your return flight home.
1. Make sure you know the last day of school since inclement weather across the U.S. has delayed the end of year closing in many schools.
2. Talk to your host parents about a return date that is suitable to them to drive you to the airport.
3. Contact your natural parents or overseas' agent to give them the preferred date of return.
If you should receive an email from your agent asking you to book your return, make sure that you have discussed the preferred date of return with your host family before booking the return.
If your natural parents are flying to the U.S. and you are planning to travel with them prior to returning to your home country, contact your local coordinator to get an "End of Program Release Form". Once you leave to travel with them, you should not return to the host family's home.
HOST PARENT ANNA MARTIN ON SAYING GOODBYE TO MARI, A SEMESTER STUDENT FROM BRAZIL:
Saying goodbye is so hard! I have grown to love this child as my own! Mari you have been such a great addition to mine & Raven Ciara Martin's life. We could not have asked for a better way to spend the last 5 months than with you! We LOVE you so much!
Thank you for letting us be your host family!
Anna Martin ICES host mother, Virginia