Studying Abroad Changed my Perspective on Life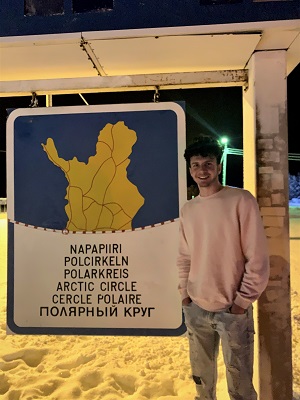 I would highly recommend that anyone who is tired of doing the same thing that everyone else is doing, go on an exchange year.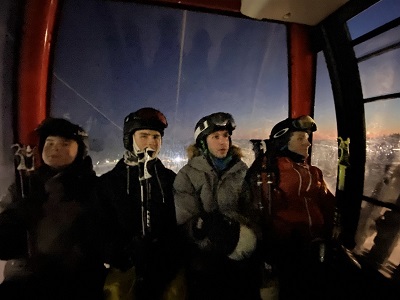 I've always loved to travel so when I had the opportunity to live somewhere I couldn't wait. I started off my year living in Orimattila, a small town about an hour and a half from the capital, Helsinki. I lived there for a little under 5 months and it was such an eye opening experience.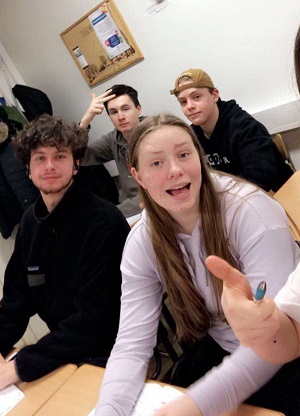 Finding friends has never been difficult for me, but I had heard that Finnish people were extremely quiet and shy. After about two weeks of no one talking to me I decided to start doing all the talking myself and that helped me drastically. About a month into my exchange year I had found a solid group of guys that I not only hung out with in school, but also after school. We would go fishing, go to the lakes and jump in, go to parties, go to each other's summer cottages, and even travel to bigger cities and just hang out for a day.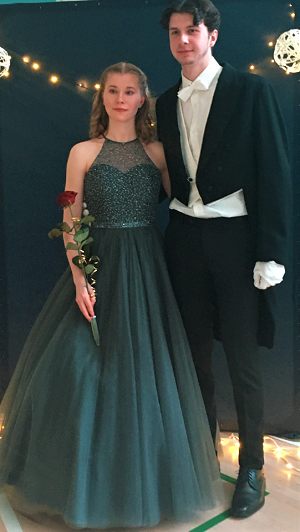 I quickly came to realize that Finnish people were not how people thought they were. Sure, when you first meet them they can be quiet, but once you know them they are extremely loyal, very funny, very good at speaking English, and overall some of the best people I have ever met. I ended up becoming close friends with my host family's cousins who lived in Espoo. I would often go visit them and do 5k and 10k runs with them. Simple stuff like that helped me bond with the people and make lifelong friendships. They even took me skiing over the Christmas holiday at Ylläs.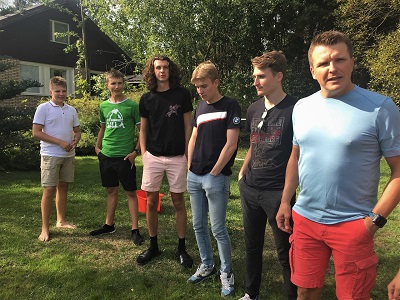 After my time in Orimattila wrapped up I went about 25k South to Lahti, a city of about 120,000 people. That was honestly the best two months of my life. I attended a whole new school there and had to restart my whole social life, but I was prepared. Within a week I had already made extremely good friends that I hung out with every single day that I lived in Lahti. After school we would go rock climbing, go to the gym, go biking, hockey games, and just normal teenager activities.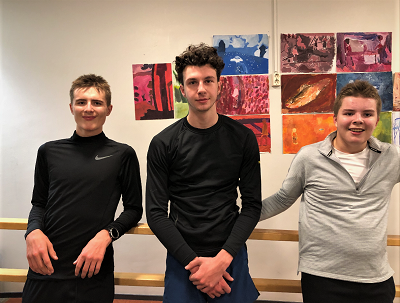 I had a wonderful host brother that was two years older than me and we got along amazingly well. He helped me whenever I needed it and we constantly hung out and had fun. His family took me to their house in Vierumäki and we played a bunch of sports and they showed me the beautiful scenery there.
I honestly could not have asked for a better year. Whether you want to go to the small country of Finland or a bigger country like Italy, going on an exchange year is an experience that you will never forget. I had such a great time that I even plan on going back for a month and visiting all my friends.
It was great to share my story and I hope I can inspire someone to get out and see the world from a different point of view.
Moi Moi.
Aston
ICES Outbound student from Atlanta, Georgia
who had his study abroad experience in Finland
Learn more about the ICES Study Abroad programs available for American students.
You may also contact the Outbound Program office at 1-800-344-3566 or by email [email protected].
ICES offers teenagers to current and previous host families a significant discounts for the ICES Study Abroad programs.
And American students participating in the ICES Global Ambassador Program will get credits towards the Outbound Program fee.