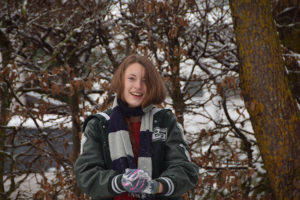 These experiences will always be with you…
"The ICES Study Abroad program is an excellent way to get out into the world, see new things, and meet new people. These experiences will always be with you and you will meet people who will forever be part of your life."
Katie 🇺🇸
ICES exchange student from the United States
Studied in Germany, 2014
Learn more about the ICES Study Abroad programs available for American students.
You may also contact the Outbound Program office at 1-800-344-3566 or by email [email protected].
ICES offers teenagers to current and previous host families a significant discounts for the ICES Study Abroad programs.
And American students participating in the ICES Global Ambassador Program will get credits towards the Outbound Program fee.