Thank You … for opening your heart and home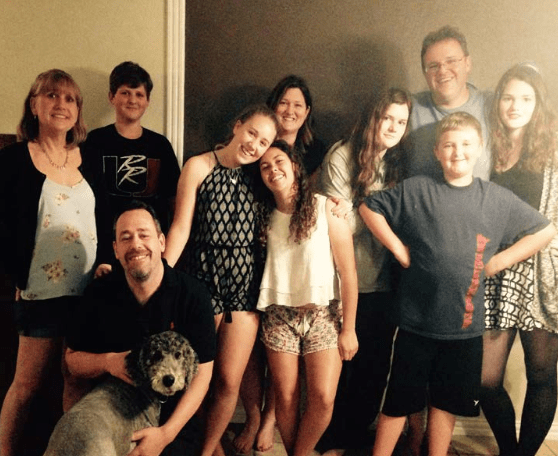 Last night I was finally able to spend some time with Emma's parents and her host family. Lisa and Tomas flew all the way from Sweden to meet her amazing host family and see their little girl. We laughed and cried reminiscing about our lives.
10 months ago I was sitting in the Davison's living room trying to talk them into hosting a student and now I see a relationship that will continue to grow in the future AND this is why I do this. It's not all sunshine and roses, but at the end of the day you feel that you are part of something bigger than the four walls in your home. You're moving mountains, making dreams come true and changing lives forever.
I am sure that Lisa and Tomas were scared to let their little girl go 10 months ago, but this crazy girl has changed so many lives during her journey in Oklahoma and I couldn't imagine this year without her and each one of you will always hold a little piece of my heart.
Thank you Lisa and Tomas for allowing Emma to be a part of our lives, thank you Emma for being an amazing student, daughter and friend and thank you Chelley and Mike for opening your heart and home to this beautiful young lady you will forever call your Swedish daughter.
by Sarah Duncan, ICES Regional Administrator, Oklahoma