"The experience of my life"
Hi, my name is Queralt and I'm an exchange student from Barcelona, Spain. I've been in America for four months. This time has been amazing, with a lot of new experiences and things to learn. I can definitely state that the American life is really different from my life in Spain.
The most different thing and what I'm liking the most is the school. Besides the main classes, there are a lot of cool classes you can sign up for. My favorite period is Student Council: this is a class where we organize almost all the activities and events of the school. This class makes me involve a lot in the school and know more people. With the Student Council class, we went to a one day trip to Disneyland California and I had a lot of fun. I'm also taking Dance and Choir, which are very fun.
Our school is a campus where besides the rooms to learn there is a parking lot for the student's and teacher's cars and also a lot of things related with the sports: football field with bleachers, track, soccer field, basketball courts, tennis courts, baseball field and softball field. Here, sports are very important and almost every sport it's only for one season.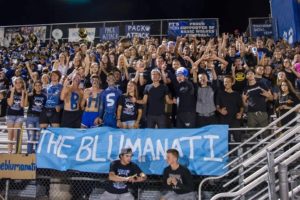 On the fall season, I did Cross Country. I could run some races in Varsity, which is the best division. I'm so glad I did this sport because I met almost all my friends there. They are so funny and we do a lot of fun actives together. On September, we went to a cross country meet in California and it was very fun and I had a really good time with my friends.
Now, on the winter season I'm doing Flag Football, which is basically American Football but instead of tackle we pull flags that are tied in our waists. Also, I signed up for the Ski and Snowboard club, and we are planning to go on a trip in Utah soon.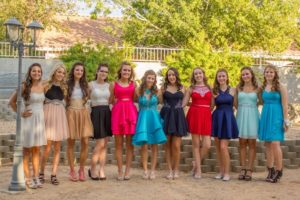 One of the best experiences I've had was the Homecoming week. During those days, we had to go to the school dressed up every day. There were some fun events, such the football game or the parade. The best thing was the dance. I was asked to go with one of my cross country's friends and we went all together in a group with more friends. Actually, the point of it is not just the dance itself, it's also the things that you plan to do before and after it, like go to take pictures before the dance or go to have dinner.
I'm living with my host family in Henderson, a city next to Las Vegas, Nevada. They are very nice and they always take care of me and help me whenever I need it. Living with them, I'm learning a lot of new things about the American culture and also a lot of things about themselves. It's been such a great experience to spend holidays like Thanksgiving or Christmas with them. But this year Christmas has been a little bit different for me because my host family is Jewish, so we did Christmas with my host mum's family and Hanukkah with my host dad's family, but I'm glad I had the chance to live this new holiday for me.
We do some nice activities together also they take me to some interesting places to know more about the zone, like for example to watch a show in one of the hotels in The Strip (the main street of Las Vegas), to the snow in the Mount Charleston, to the lightly cactus garden, to the zoo or to the movies.
My local coordinator sometimes organizes ICES meetings for the exchange students in the zone. We've gone to such fun places like the water park or the bowling center and it's really nice because we have the chance to know people from all around the world that are living the same experience than you. She is a really nice person who helps me if I have any problem or question and she is always there for whatever I need.
This year is helping me to be more independent, mature and to make my own decisions.
I won't forget all this amazing moments I'm having here, and I'm sure this experience will change my life to better. But right now I just want to enjoy every moment of this year, that, by the way, it's going too fast!
Queralt
ICES exchange student from Spain
living with her host family in Henderson, Nevada