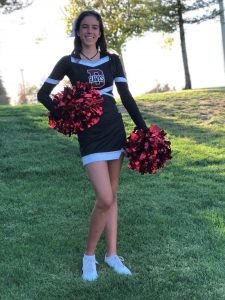 They helped me a lot to feel like home
Hi everyone!
My name is Daniela, I'm from Spain, right now I'm going to do 4 months here in Delhi, California and I'm having a really good time.
First I joined the cheer team, something that I would never thought I was going to do, but it was a really good decision, it was so fun, something new that I've only see it in movies. I really enjoyed it and I'm really excited about being a cheerleader for basketball too.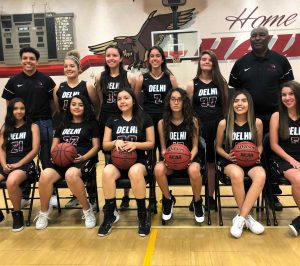 I'm also in the basketball team, and it's been so much fun, meeting new people, playing a sport that I really like because here I can practice more serious than I would do it in Spain, and I love it.
And I also had a really good time in the Christmas party of ICES, the secret Santa was a really fun thing to do, and talk to other exchange students and see how they're doing it's always great.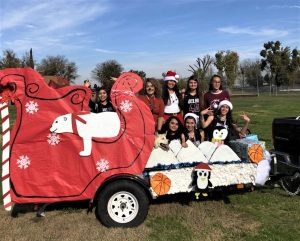 I think right now the thing that I'm enjoying the most it's playing sports, because that helped me meet a lot of new people, and being occupied with something that I always have fun doing it, like we did a parade in my high school the other and the basketball team had a float, I really enjoy making the float, decorating it, passing candy to the little kids…
So far it's being a great experience, I'm really excited about spending my first American Christmas with my host family and I know it's going to be really cool. Thanksgiving was awesome, we spent it in Las Vegas and it was like a movie. We ate the typical food of that day, and I had the opportunity of seeing Las Vegas…, that's other thing I love my host family, they're so nice to me and they helped me a lot to feel like home and comfortable with them,
Daniela 🇪🇸
exchange student from Spain
living with the Null family in Delhi, California