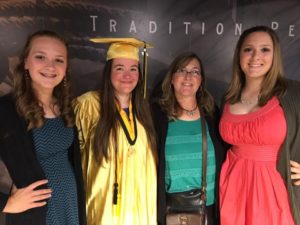 This experience is not only about learning a language, it's about growing as a person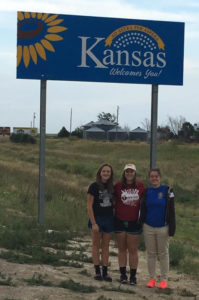 All the things I have done have changed me. I'm not the person that left Italy almost ten months ago. I have become more mature.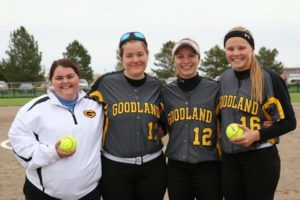 I'm glad I got to spend this year in Kansas and in the school of Goodland. Goodland High School was small enough for letting me participate in any sport and club I wanted, but big enough to have many options to choose from. I loved being involved in the school, and the fact that I felt like belonging to GHS. Sometimes it was hard to stay away from my family, but I got over the homesickness thanks to my American family and the fact that I was too busy at school to realize that I was on a different continent than my family's. This experience is worth it.
Ludovica
ICES student from Italy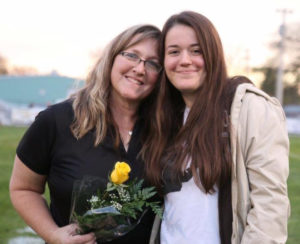 "Ludovica has been a great addition to our family. She works hard and has enjoyed her time learning new things.
She says she's going to miss cheddar cheese when she goes back."
Kimberly Jacobsen
Ludovica's host mom, Kanorado, Kansas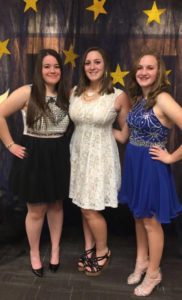 Ludovica, or Ludo as her nick name is, lives in Kanorado, KS with her host mom and 2 sisters she also has 2 siblings that are older. She has a dog and cats. The town is right on the Colorado Kansas border and has approximately 250 people. Ludo has traveled about 15 miles to her school, Goodland HS, where she was involved in golf, basketball and softball. She also helped her host mom with after school programs for the elementary. Ludo was in the Rural Route 4-H Club in Burlington, CO. She did Leadership and Global Citizenship as projects.
Kim Driscoll
ICES field manager
"buon pomeriggio"
(This is the speech Ludo gave at her own graduation in Goodland in May. She had enough credits to get her high school diploma. Congratulations Ludovica!)
"Good afternoon, or, as I would say in my language, buon pomeriggio. I am Ludovica Bindi, and I'm an Exchange Student from Italy, I have been hosted by Kim Jacobsen and her daughters, Angela and Leanne Cristelli, to whom I will always be thankful for making me part of their family. People may think Italians eat only pasta. I thought Americans ate mostly burgers, but I soon discovered you eat more Mexican food than I ever thought you would. See? This experience has been for me a discovery of a different culture and way of life, and I hope the people I have met have discovered something new about my own culture.
When I first arrived here, I got to know a reality that is completely different than what I have known for all my life. That's why being an Exchange Student is not easy, May can agree with me. I left home knowing that I was going to miss my family, my friends, and Italian food, and now, after a school year in Kansas, I am going to leave my new home knowing that I am going to miss my new family, my new friends, and cheddar cheese. What I like the most about this experience is the fact that I have indeed started a new life here.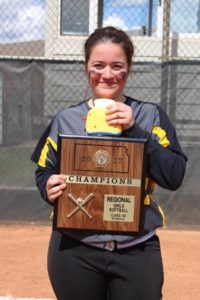 One of the other things I am going to look back and smile is GHS. Coming from an urban area, from one of the high schools in my city with almost one thousand kids, being a student at GHS was wonderful: I enjoyed the classes, I loved being involved in sports and clubs, and most of all, I loved the feeling of belonging to the school that most of students have and the fact that I was able to go proud of GHS, too. Even if sometimes it was difficult to find time for homework after practice, I loved being so busy at school. I want to thank the whole school for letting me be part of it!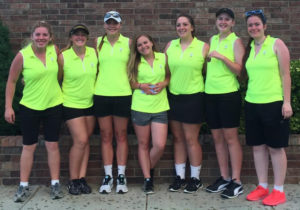 When I go back home, first of all I'm going to eat an Italian pizza. Then, in September, I will go back to school because we have five years of High School. So, you class of 2017 are quite lucky to be done! Then, I'm planning on continuing my education by going to University and study Computer Engineering. Then I'll see, I still have time before definitely choosing my career.
This Exchange Year has been an experience that I hope will change my life. I have grown as a person, I have become more mature. I have learned about myself because I've seen myself from a different point of view. And I have learned more about the American culture and how much you love Mexican food.
One last thing for the Softball team, let's go get some toasts at State! Toast!"
Ludovica