To begin with … this Portland and Seattle trip was amazing thanks to all the coordinators who organized the trip for the exchange student and chaperons who instructed us all.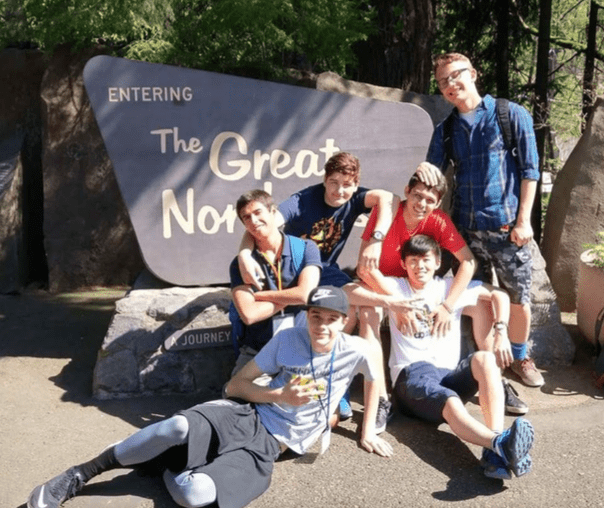 Before the trip, I thought it was not going to be as good as the previous San Francisco trip the exchange students had. Firstly, it's because San Francisco is better known for their sites and attractions more than Seattle. Secondly, only half the students were going to this trip compared to the previous trip. So my expectations were low even before the trip started.
However, the places we visited were pretty interesting and I thought it was a great experience. We got to do activities like visiting Oregon state capital, walking tour of downtown Portland, Portland zoo and Multnomah Falls in Oregon.
The first thing we did was visiting the Oregon state capital.
We learned about the historical facts about the building, and how Oregon became a state, which I thought it was very educational. From the many activities we did, my personal favorite was hiking up the Multnomah fall. It was quite an astonishing view looking up the fall and also looking down from the top of the fall.
At Seattle, some of the great event I thought were visiting the Space Needle, Rock' N Roll Museum, Gum Wall, Pike Street Market, and the Great Seattle Wheel. Seeing the Space needle was really cool for me because I've only seen it over a screen. However this time, I got to look at it with my bare eyes and actually go up the tower! At the gum wall, instructors prepared a gum for us to chew and we added our gums to the wall!
Every single day, my favorite time of the day was when we got back to the hotel.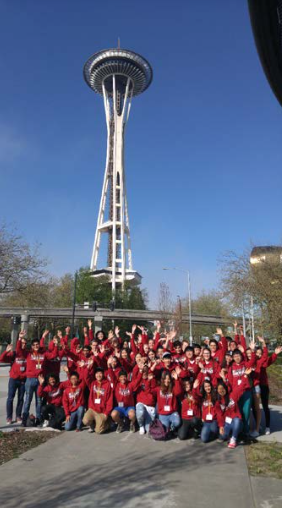 We were given at least 2 hours of free time each day. All of the student socialized, hung out, play games and had fun. Even though I barely knew anyone there in the beginning, before we knew it we were all best friends.
I have to say half the reason I went to this trip is because of the exchange students I would get to meet. I am so happy to have met all the exchange students I've talked to and really wish we could meet again. (You know who you guys all are.)
That really sums up my trip. I had a great time and if anyone is considering joining this trip in the future, I strongly recommend that you go for it. This is one experience you will never make again in your life.
Shawn Chi
ICES exchange student from South Korea regarding his experience on the trip