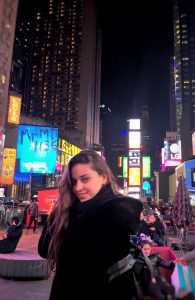 TRIP TO NEW YORK CITY
Hi everyone!
My name is Kristína, I am 18 years old and I'm from Slovakia.
Right now I am doing my exchange program in San Antonio, Texas for one year. So far I can say that, it's the best decision that I've ever made in my life and I am very happy for that.
I want to share with you my amazing experience. In December I had an opportunity to visit the amazing and picturesque NYC with the BELO USA TRAVEL for 5 days. The whole trip was so beautiful, that I thought I am living in the movie or even in a fairytale.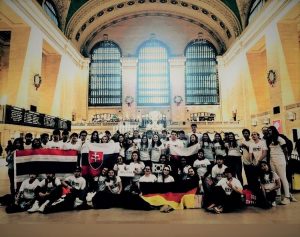 To visit the NYC was always my big dream, which finally came true. It was really busy trip, because we saw everything that you have to see while you are in New York. I went to visit the Statue of Liberty on the Liberty island. Then I had the chance to see the Times Square, where I went to many different and popular shops such as: Macy's, Hershey's World, M&M's world…I also went to see the The 5th Avenue, SoHo, Manhattan, Chinatown, The Brooklyn Bridge, The National September 11 Memorial, Trump Tower, The Financial District (the historical part of New York), Christmas markets, Grand Central Station and Central Park (where many scenes from the movies were recorder such as: F.R.I.E.N.D.S., Second Act, Gossip Girl….).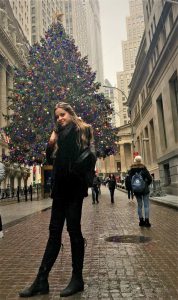 One of the biggest experience for me was to see The Radio City Spectacular Rocketts. Another amazing experience was to stand in front of the most famous and big Christmas tree on the Rockefeller Center (where the scene from Home alone was recorder as well).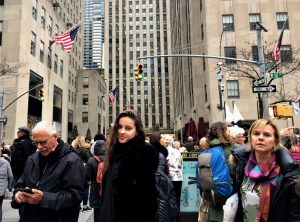 I have seen from our bus the American Museum of Natural History (where the movie Night in the Museum took place). We also had dinner at Hard Rock Café, and me with my friends visited two very popular restaurants: Five Guys and ShakeShack. And the last but not the least, I went to the Empire State Building on the 86. floor, which was totally breathtaking and unforgettable experience for me.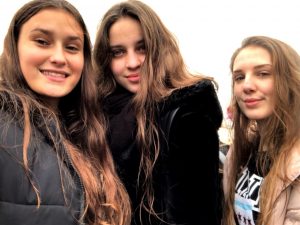 This trip was for me the most unforgettable memory from my exchange program in the US, that I'll cherish my whole life. I have met a lot of exchange students around the world, and I had the best roomates ever, two from Germany and one from Switzerland. I have learnt so many things in just these 5 days. I am very thankful for this opportunity and I highly recommend to everyone to live this American Dream!
Kristina 🇸🇰
exchange student from Slovakia
living with the Willeford family in San Antonio, Texas