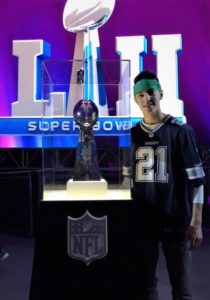 Unbelievable Experience in Minnesota!
Could you tell how lucky I am? – Minnesota, not a really known state around the world. Cold, cloudy, snowy… but there it was, The Super Bowl LII. Philadelphia Eagles vs. New England Patriots, but pretty sad that the Vikings couldn't make it… It has been a game that I always wanted to watch. I knew perfectly what it was.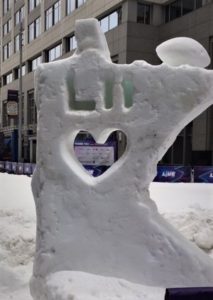 My family and I couldn't go to the US Bank Stadium to enjoy the game but… WE WENT TO THE SUPER BOWL EXPERIENCE! Kicking balls from 20, 30, 40 yards away, races against your brothers, vertical jumps, running back skills, quarterback skills, football players signing autographs, cheerleaders, many people from different parts of United States and from all around the world, it was so amazing, definitely one of the best experiences of my life… and all this thanks to my American family, because if it was not for them I won't be in Minnesota and I wouldn't have experienced this.
Wait, wait, wait… Did you really think that that was everything? Hahaha, ooh NO! There's more… 2 days before the Super Bowl, specifically a Friday night, my mom and my two brothers headed out to The Mall of America (biggest Mall in the US and one of the biggest of the world). Fortunately, the Patriots stayed in the hotel next to the MOA.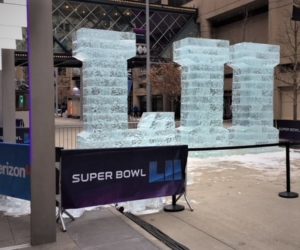 We parked the car and we went inside the building, tons of people walking to every direction, policemen, K-9 unit… why? Because there were many famous people! TV showed up there, football players walking around with their bodyguards, singers, actors/actresses… We decided to go to Nike Store, we guessed that most of the famous athletes should be there. Were we right? Of course! We had the opportunity to see Floyd Mayweather, Teddy Bridgewater, Dont' a Hightower…
It was UNBELIEVABLE!!!!!
Absolutely, it was one of the best experiences of my life, I'm so so thankful! And lucky!
Samuel 🇪🇸
exchange student from Spain
living with the Conrad family in Farmington, Minnesota