My name is Luisa and I'm a foreign exchange student from Brazil. I live in Ontario, Wisconsin with the Finley family and go to Brookwood High School.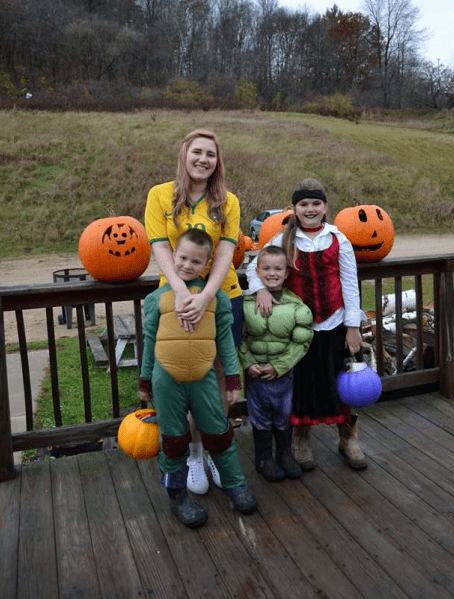 When I was 12 I decided I wanted to travel the world, meeting people, knowing about a different culture, learning new languages…
Doing this High School program was what I always wanted and being in here has been a dream.
It has been an incredible experience so far. I couldn't ask for a better host family and friends.
I loved playing volleyball. I met a lot of friends because of that…
I'm loving being part of the spring play. A little bit challenging for being Shakespeare.
I'm loving being able to sing Star- Spangled Banner in some basketball games! smile emoticon
I'm loving being able to stay the full year. What wouldn't be able without my host family (thanks guys!)
I'm loving having Ryan and Becky as my host parents and Addison, Jack and Finn as my siblings in here… I really feel like home!
I'm loving being here, going to school and seeing my friends, speaking English every single day…. Thank you so much Michelle for being an amazing coordinator, helping me with everything that I need. I'm hoping the next months will be as incredibly amazing as the last 5!
A big thank you to all my friends, school, community for being awesome!