Words cannot describe how thankful I am for my host family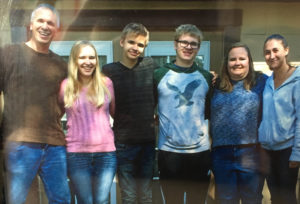 Not only they opened their door to me and accepted me in their beautiful home, they've also treated me like their own daughter, making me feel like part of the family. I couldn't have asked for a better host family.
Back in Italy I had only one sister, now I have two sisters and two brothers, whom I love very much.
I am so grateful for my host mom and my host dad, I wouldn't have had such an amazing experience without them. I love them so much and I'm going to miss them. I can't believe how generous and loving they are.
I feel blessed and I couldn't be happier.
Chiara from Italy
Living with the Gillar family in Sugar Land, Texas