Working as Local Coordinators for ICES brought the wonderful opportunity to participate in this year's annual incentive trip to Italy!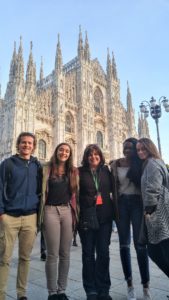 Having never been to Italy before, we were excited to see the ancient ruins of Rome, the cosmopolitan city of Milan, and the breathtaking beauty of Lake Como. The sights were nothing short of amazing, and experiencing them as we deepened friendships with other ICES staff from around the country made this the trip of a lifetime. As we traveled around the country, we were also able to meet up with Italian students we placed in years past and let them return the favor of playing tour guide and cultural teacher.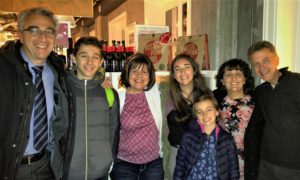 For us, the highlight of the trip was meeting up with our Italian "daughter" whom we hosted last year. It was so special to be able to hug her again after all these months! We had the joy of spending an afternoon with her and her delightful family. Sitting in a cafe enjoying an Italian affogato (gelato drowned in espresso–it doesn't get much better than this!) was a memory we will treasure!
Thank you, ICES, for the opportunity to bring the world into our home, and to travel the world!
Brad & Kari Owens
ICES Local Coordinators, Southern Oregon