Your Character Matters
Central Valley Today, California, January 15, 2019
by Stefanie Bainum / author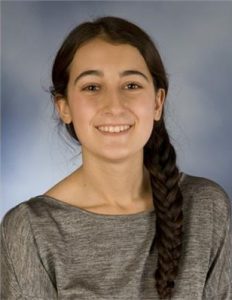 Your Character Matters: Tulare Union High School's Joanna Marucci
TULARE, Calif. – Every week in partnership with the Tulare County Office of Education, we tell stories about South Valley students with great character.
It takes a brave individual to be a high school foreign exchange student. Leaving everything you know, being thousands of miles away from your home and family, and learning a different culture in a new country.
Joanna Marucci from Spain is a foreign exchange student who has found her tribe at Tulare Union High School in Tulare.
"Coming into a new country and feeling as welcome as I did was an amazing experience," Joanna Marucci said. "There is just something about this place that made it feel like my second home."
"Every since I came into this school, I felt a part of the Tribe. Everyone is so welcoming and the school is so much fun which I had never seen it like that before."
Joanna liked her first year as a foreign exchange student so much, she decided to stay for a second year — her senior year.
"Being a part of the tribe means everything to me," Joanna adds. "It is part of my life now."
Joanna goes above and beyond on her adopted campus — volunteering, working as an aid in the science department, and serving in ASB.
"For her we are family, we opened our arms to her and she opened her arms to us," ASB Advisor and Tulare Union Teacher, Matt Hatton said. "She is just a bundle of joy everyday."
A bundle of joy and a positive influence on campus and in the classroom.
"What I ask of her, what needs to be done, Joanna is going to do it," said Tulare Union Science Teacher, Kim Castro. "She is going to do it with a smile on her face and with the joyous personality that she has."
Joanna has quickly learned that having good character is at the heart of the Tribe.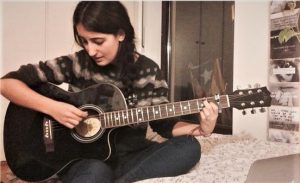 "She has the most kind and amazing heart and she is coming from a whole another country, living in this area with new people, and she is here to help everyone who wants help and she is involved as she can be," Kim Castro adds.
Joanna Marucci of Tulare Union High School shows us why Your Character Matters.
If you are interested in being an exchange student or becoming a host family, visit the International Cultural Exchange Services website.