American Adventures with Ludo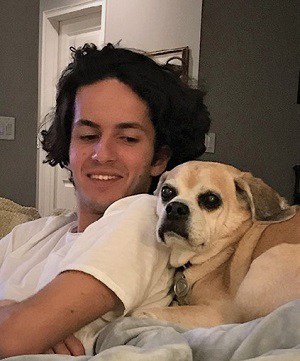 I never thought about being a host parent and then one night a Facebook post looking for local host families caught my eye, and on an impulse I replied. In just a few short weeks, before I knew it I was on my way to the Tampa airport, anxiously waiting to pick up Ludovico, my 16 year-old Italian student.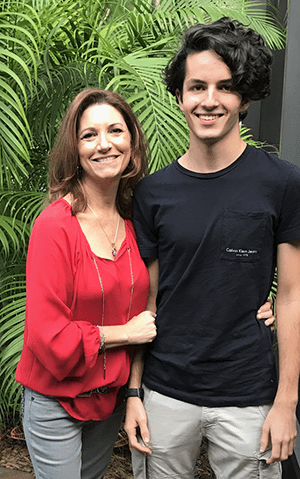 I am a middle aged single woman with two senior dogs. My adult son lives out of state and I have been an empty nester for five years. I wasn't really sure how the dogs and I would adapt to having a teenager in the house. Thankfully, both dogs immediately loved him and he fit right into our little family and in school. He made friends easily. He went to Homecoming and is now getting ready for Prom. He is on the track team and was asked to join the National Honor Society.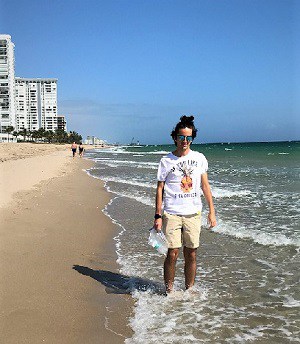 Exploring new places and introducing Ludo to American customs and traditions has been fun and rewarding. It's like the feeling you get when you take a toddler to Disney. Having him experience things for the first time gives new meaning to things we take for granted or just don't think much about. The "American Adventures with Ludo" as I call them, have also allowed me to experience new and exciting things. For his 17th birthday we went to Cape Canaveral and participated in a 5 hour NASA astronaut training course. Together, as a team, we learned what it's like to work on the space station while floating on your back and walking on the moon collecting rock samples.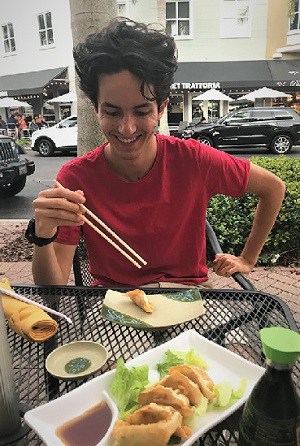 Cooking is now a collection of American favorites as I introduce him to pancakes, french toast, grilled cheese, bagels, donuts and corned beef. We have eaten Japanese and Thai and worked on mastering chop sticks. I went back in time, taking him to my hometown of Miami Beach. We visited the high fashion Miami Design District, marveled at the street murals of Wynwood Walls, ate Mexican and Cuban food, and then watched the Miami Heat play basketball in the Miami Arena. There have been a lot of first experiences for both of us.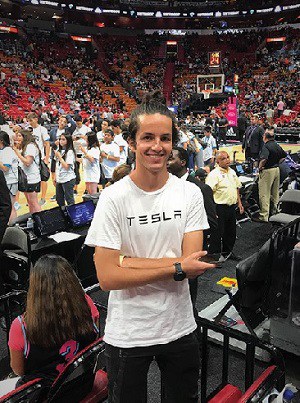 My friends have also enjoyed sharing in Ludo's American adventures. We introduced him to turkey during his first Thanksgiving feast, took him for a ride in a Tesla and a vintage Porsche and went on a boat ride through the mangroves before we docked at an island on Siesta Key to let the dogs run wild in the sand.
We FaceTime with his parents and his "Nonna" and I now feel like I am part of their family. We are working on teaching me how to speak Italian and I am hoping to go visit them in Italy.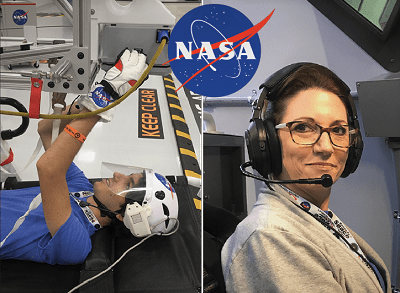 Being a Mom again has brought back great memories of when my son was young. Experiencing new things with Ludo has given me a new purpose.
This year has flown by and the dogs and I will be sad to see him go back home. Having Ludo for the year has been the best, spur of the moment, decision I have ever made. 
Suzanne Leslie
host mom in Bradenton, Florida
hosting Ludovico from Italy