Ashley's volunteer time at Bayside Terrace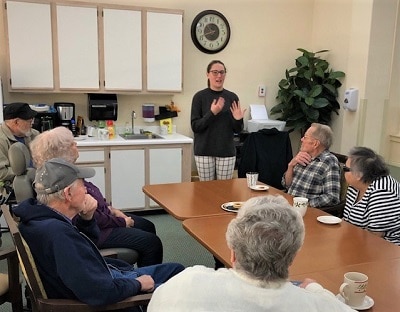 Today we had the opportunity to learn about Belgium from an amazing exchange student with the International Cultural Exchange Services program (ICES).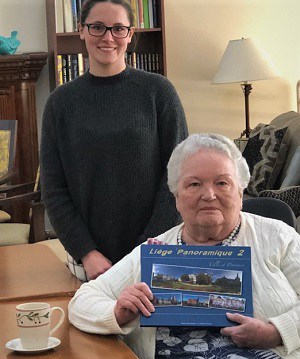 Host mom Debbie is the marketing director and has told the residents about Ashley and all of the stories she had shared with her. Today during Coffee and Current Events we had the pleasure of taking an adventure through Ashley's eyes. She talked about Belgium and all the beautiful places she has been and even brought a photo book to show the areas around her country. The residents enjoyed the visit and had many questions answered, she helped the residents learn about her beautiful country.
Thank you Ashley for sharing your story.
Ashley is an exchange student from Belgium
living with the Eversole family in Coquille, Oregon