Here is a great story from one of our new host mothers this year in Arkansas – and how this has changed her life.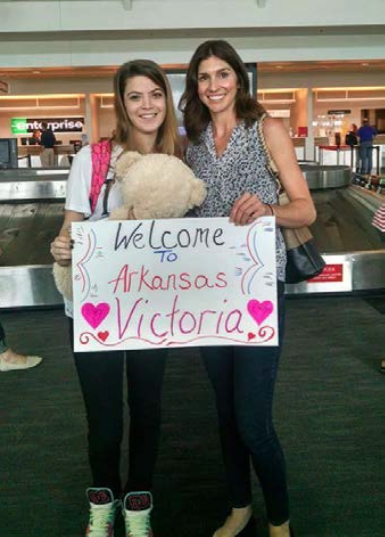 "Late last summer a friend of mine told me she was hosting a foreign exchange student. I was intrigued and started asking all kinds of questions. Less than a day later I had decided to start the process of becoming a host parent. Once I was approved, Heather (the local coordinator) emailed me the choices of students I could pick from. My first thought was to pick a student from a country I wanted to later visit (Brazil). My second thought was maybe I should pick someone that shares a few common interests so we can connect easier. I kept flipping back to Victoria's profile. Something was telling me "pick her"! We had so many things in common it was scary.
So it was final, she was coming to live with me for a school year. I think I might have panicked for a split second at the airport when I was picking her up. The reality of being responsible for a teenager I didn't really know turned my stomach upside down. But that quickly subsided by the time we got home and she immediately dropped down to the floor and started playing with my two little dogs. I knew it was going to work.
Victoria knew very little English when she got here. Google translator was our best friend the first few months.
Then she told me no Google translator, let me try to explain on my own. I was so proud of her. She was learning so much and doing so well in school.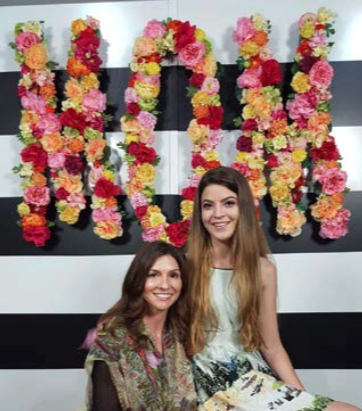 Throughout the school year she has embraced every event and holiday making the most of her time here. She's not just an exchange student but she has become like a daughter to me and granddaughter and niece to my family. Everyone that meets her is captivated by her love of food and wanting to experience everything. There are only a few things she has discovered she doesn't like here in America (Sweet Tea, avocados and Dr. Pepper), but now we can take Dr. Pepper off the list! S'mores and cheesecake are life (in her words).
Victoria is wise beyond her years. It's almost like she's an old soul. She wants to learn all she can and make her own decisions. We have shared so many great memories, talks and experiences. A few firsts over the year…she ran in her first 5k (and placed 2nd in her age group), she was my biggest cheerleader when I ran my first marathon, and we dug for diamonds at Crater of Diamonds Arkansas State Park. We didn't find any diamonds that day but we've all decided Victoria is our diamond.
I feel like certain people are meant to enter your life for a reason, for what we may not know until later. Victoria is one of those people. She has enriched my life beyond words. As I write this tears well up thinking about not having her in my home on a daily basis. Deciding to be a host parent was one of the best decisions I ever made and now at the end of the year saying farewell to her is going to be one of the hardest things I have done. I'm looking forward to visiting her in Brazil and watching her continue on her journey, I know great things are in her future."
Sara Powell – Host Mom, Springdale, Arkansas