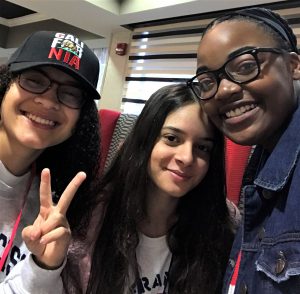 Having a foreign exchange student, and being a host sister changed my life
Hello. My name is Ariana. I live in Tampa, Florida and I'm seventeen years old. I'm an American citizen, and last year I got the awesome experience of hosting a foreign exchange student. Her name is Ana Clara, and she's from Brazil.
When my mom first told me we were getting an exchange student who would stay with us for a semester, I was excited but I didn't know what to expect. When I finally met Ana, I remembered feeling very awkward and not knowing what to say.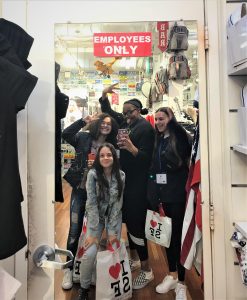 Ana Clara and I got really close when we went on a trip to San Francisco with other foreign exchange students in November. For the first time, I was exposed to different cultures, languages, and ideas. It was enlightening. I learned many different words in different languages. For example, I can say "You are beautiful" in Italian, German, Portuguese, and French.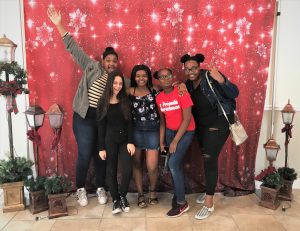 I made genuine friends that I hope to keep for a lifetime. Ana and I stayed up almost every night in San Francisco, laughing over every little thing and talking about random things. I remember thinking that I didn't want her to leave the United States. I'd gotten attached to her humble and kind spirit. She became a sister to me in the five months that she lived with me.
The day she left was a sad one. Everyone in my house could feel her absence. When I came home from school, Ana was not at the kitchen table doing homework, or sketching drawings while listening to music. My parents stopped buying orange juice, and the only reason they bought it was because it was Ana's favorite drink. In the morning, Ana wasn't there, biting into an apple.
Even though Ana left and is enjoying summer break in Recife, Brazil, she did leave one important thing behind. She gave my whole family perspective. We now have a wider knowledge and wonder about the world around us. Personally, I want to travel the world now, and learn more about the earth I live in. I couldn't have said that five months ago.
Having a foreign exchange student, and being a host sister changed my life, and Ana Clara was one of the greatest blessings I could have received.
Ariana
host sister in Tampa, Florida
hosting Ana Clara from Brazil