Hosting an exchange student was nothing our family had planned …
… until coming across an ICES post and learning about all of the wonderful students waiting for families. And from that moment our journey began…
This is now our second year hosting and it has been an amazing experience for entire family. Our first student, Katrine from Denmark made us want to open our home and host again. Not only did we learn about another culture, but we gained another daughter and family for the rest of our lives. The day she left, she took a piece of our hearts with her. We look forward to be reunited this summer when she comes to stay with us.
On August 15th we welcomed Alvaro from Spain into our home and into our family forever. He was 15 years old when he arrived and we just recently celebrated his 16th birthday.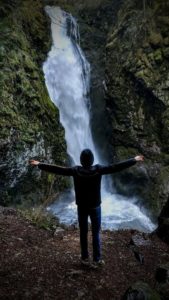 Some of you may think 10 months is a long time, but it goes by way too fast. Already it has been 6 months with Alvaro and in this short time we have made so many wonderful memories that will last a lifetime. It feels like he has always been a part of our lives. He is an amazing young man, always has a smile on his face, so full of adventure and life and is always ready to explore new things and places.
We live in Eugene, Oregon so we love going hiking or exploring waterfalls as well as trips to the beach and the mountains for skiing or snowboarding. Alvaro loves to skateboard and is happy to have a skate park near our home. During Christmas time we took him to cut down his first Christmas tree and then he taught us about a tradition they have in Spain, Kings Day and we celebrated with the traditional three Kings Cake.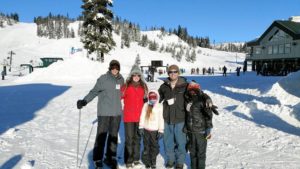 He is also very involved in sports. He has done cross country and wrestling and is now starting tennis and track. He has made many lasting friendships so far and has greatly improved his English.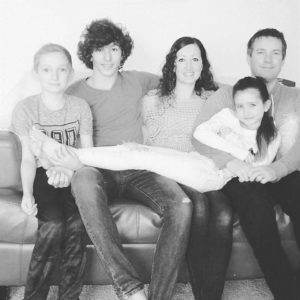 We still have many more memories to make with Alvaro including a family trip to Santa Monica during spring break. He has even extended his stay here through the middle of July. We will never be ready to say goodbye again, but we are happy to have him as our son and know he will also be a part of our family forever as his family is a part of ours. And one day our kids Wyatt (11) and Summer (8) will have brothers and sisters all around the world.
We have made lasting memories to span generations through our family. And we will be happy to start this journey again…
The Larson Family
Eugene, Oregon