Two ICES exchange students are small community "movie stars" in Minnesota.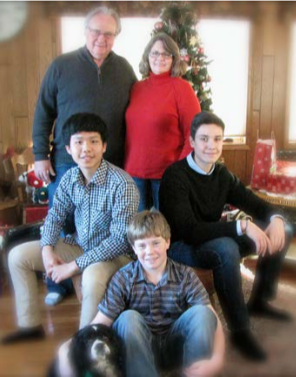 Arman from Berlin and Yip (Antony) from Hong Kong are a double placement at the home of Joni and Lyle Anderson. Their host brother, Nolan, is in 7th grade, his siblings are adults and live away from home.
The family lives on a very large farm. What could be more fun than coming home from school and shooting hoops with brothers from different parts of the world?
A " rave review" follows from their high school principal in Grygla, MN (population 217):
"The boys continue to do well…both academically and socially (they really have fit in so well and the kids here absolutely love them!) We are having our spring music concert tonight. It was so much fun watching them take part in the choir…they absolutely fit in with the whole crew and Antony was really moving with the music, and I just thought about how proud their parents would be to see them up there with what were a few months ago perfect strangers and singing right along! What an awesome experience and thank you for allowing us to share it with them!"