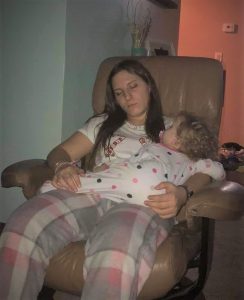 I never thought this experience would impact us as much as it has
(Testimonial posted on Facebook by the Marsh family in Michigan, 2 days before their exchange student was going back to Italy)

This girl right here is gonna leave us in less than 48 hours.
When we signed up to do the exchange program never in a million years did I think she would walk into our lives and literally just fit in. There has never been one awkward moment, or unsureness. Yes, there has been many laughs, hugs, kisses, tears, annoyness (from the kids) and omg so many memories. I love her more than she will ever know, she has literally stolen a piece of my heart just like my other 5 children.
I never thought this experience would impact us as much as it has. I will forever call her one of my daughters, and she will always have a bed in our house. Giorgia grace you have no idea how much we will miss you, life in the Marsh household is gonna be so weird with you not here. It not only breaks my heart to have to say goodbye or see you later but to also see how much your younger siblings are gonna miss you. The photo is a perfect example of the bond they share.
Thank you for everything you have done for us, thank you for your love and thank you for being my best friend. I love you Giorgia grace to the moon and stars and back. 😍
The Marsh family
living in Saint Clair, Michigan
hosting Giorgia from Italy
– – – – – – – – – –  – – –

(… and Giorgia responded…)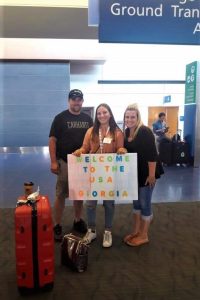 I can't believe that it's already been 5 months.
When this picture was taken I was totally clueless of the amount of love and happiness that you guys would give me.
You will forever be my family.
You always cared for me like I was your own and never left me alone.
You have been a steady point in all this mess that is the exchange year.
I love you so much that words are not enough.
I can't imagine my life without you in it, you are part of me.
Thank you for every single little thing and moment spend together.
I will miss everything.
You are amazing.
Giorgia
exchange student from Italy