Jake has changed our family's views on other cultures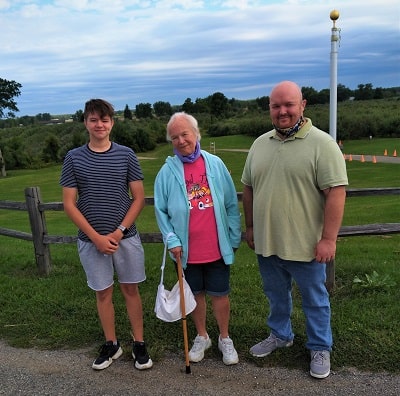 Jakub is from the Czech Republic, staying in Saginaw Michigan in the small town of Chesaning.
Jake has taken huge steps into understanding our culture, safety, and different creativities that define a unique individual.
He has seen the news, the daily worries and chaos that this country is facing including covid, political debates, race, and protest.
During his time before starting school he spent two days assisting grandmother with her flower beds, house chores, and company. Grandma does not leave her home hardly ever due to fear of falling and or getting ill. Now she calls often to ask about Jake, and begs him to stop over! Our family appreciates him taking time out of his day to help her.
Other times Jake has bonded with my husband by going out to eat, and watching scary movies, my husband's favorite thing! My husband and I never had children so to create such a fun bonding experience has opened our eyes as new parents.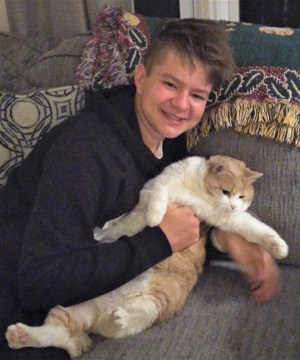 Last week Jake has taken the role of caring for a severely sick kitten. He plays with her while doing homework, and takes time to check for food, and water. She is a fully healed kitten now, and loves snuggles. He has his own kitty here in America!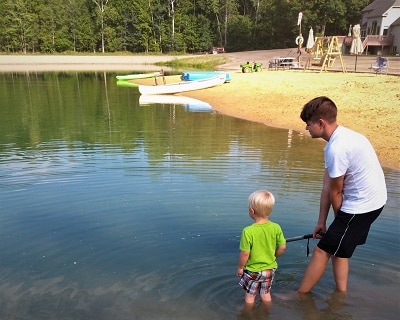 Jake has shown talents with our niece and nephew teaching them patience, and sharing along with showing them how to paddle a kayak, drive a battery operated jeep, and to safely feed the fish in the pond. He never shows burden watching the kids even when he has other objectives to do.
Jake has shown a creative idea that is now officially the design for the cover of his schools 2021 yearbook. He continues to excel in publishment class with these suggestions.
Jake is a character who is not afraid to ask questions. He notices the different types of houses and sizes like our smaller home. He admires sightseeing from the cities, to long countryside farms. He strives to learn the ways we choose to live, our family values, and our dedication in times of need.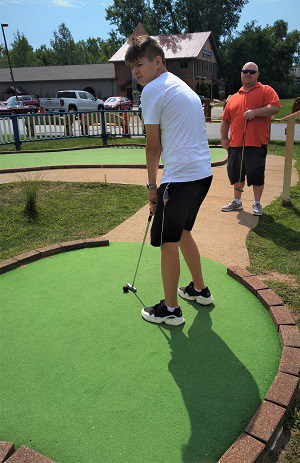 From day one to a month in we have played putt putt golf, tennis, visited the cider mill, Halloween store, the car cruise, and visited restaurants of many kinds. We have many goals and places to go in the next few months.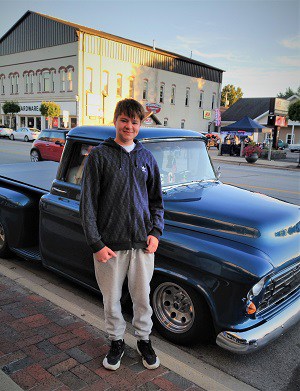 Jake has changed our family's views on other cultures, perceptions, and continues to entertain and amaze! Thank you for giving us the chance for these incredible experiences. Jake is as a great role model for your exchange student program!
Heather and Kevin Nohel
first time host parents in Chesaning, Michigan
hosting Jakub from Czech Republic