Marc determined to come with an open mind…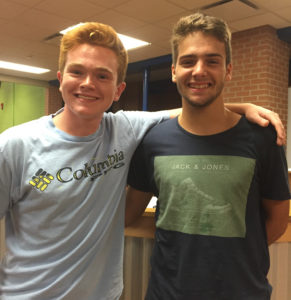 Marc from Spain has spent the past year with the Demoville family in Columbus, MS, a somewhat rural area in North East Mississippi. He said Columbus was a very different area than what he is used to. In his city he can get on the bus and go anywhere. He has access to restaurants, cinema and other entertainment and can easily go places with his friends whenever he wants.
In Columbus he had to get used to relying on friends and family to take him places. There was no public transportation and not a lot to do in the local area. However, there were MANY new experiences and things for him to try that made his time here something he will never forget.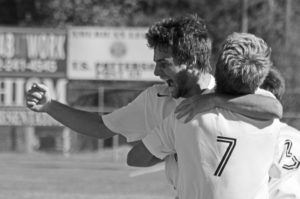 He joined his school's soccer team and had an amazing year!
He played every game and was a valuable player. This year the team even went to district play offs. Marc received the Most Valuable Offensive Player award as well as being one of the Top Five Most Valuable Players for his team. He made many good friends from the team and on the weekends he spent time with them watching a movie, eating at a restaurant or just hanging out.
During the spring he signed up for the tennis team even though he hadn't played in years. He worked hard at practice and was soon playing doubles with his best friend at all the matches. They even won doubles at the district level playoff. He made more new friends from the tennis team.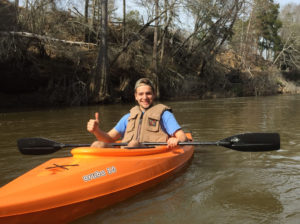 In the spring he also went fishing on the Tennessee River with his host dad and his "fishing buddies". They caught lots and lots of cat fish (and ate lots and lots of catfish!) He learned how to fish and how to skin the fish!
Marc had a chance to go kayaking with a friend on a local river. He enjoyed seeing the local wildlife and spending time floating lazily down the river. His favorite part was the rapids at the end of the river trip.
He has loved his host mom and her outgoing personality.
He says she can be dramatic and has so many funny expressions. She is always making him laugh, and he says with her around there is always something to laugh about. He enjoyed going with her to a friend's house to play a game called "bunko" where there was a lot of laughter and good food.
Marc's host dad has spent a lot of time teaching him many new things.
He learned all about gardens, making tomato sauce, raising chickens, fishing, southern manners, southern food and hospitality.
Marc especially enjoyed the Saturday morning breakfasts that his host dad, Ed, would cook. Either bacon or homemade sausage were served at every breakfast plus many times "grits", a typical Southern food. Marc says without soccer, tennis and jogging at the local state park he would have gained a lot more weight!
Sometimes it was hard to get used to all the new things and there were difficult times in the beginning with the language. But Marc determined to come with an open mind and determined to always try and have a positive attitude. He said if one day wasn't good the next one always ended up having good things in it.
Story by Lynn Pope
ICES Local Coordinator, Mississippi