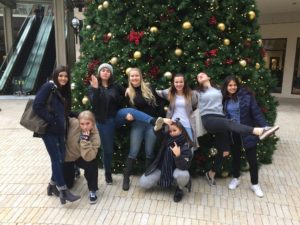 Students from Malad and Preston, Idaho, enjoy the annual Christmas shopping trip to Salt Lake City
This year was extra special because there happens to be only girls in this group, so there were no boys to slow them down.
Most exchange students are surprised to find that American schools aren't just like the one in High School Musical, so we started out the day visiting West High School, the filming location of High School Musical. The girls were very sad to find that Zac Efron wasn't there.
They then spent the bulk of the day shopping at a few different malls.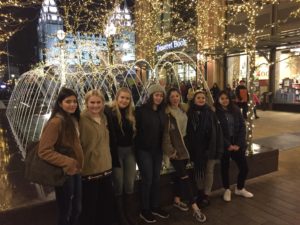 Once it gets dark, it's time to visit Temple Square, famous for its Christmas lights. The girls scamper around Temple Square looking for a missionary from their home country, because the first one to find one gets their dinner paid for. They also enjoy speaking to them in their native language. After they've had all they can take of the crowds and lights, we head to Chuck-O-Rama, where they can choose from many different foods and eat all they want. Then it's back home to their host families.
This trip is always a favorite with the students. It' a chance to be together as a group and experience Salt Lake City together and create memories. Most of the students love to visit Salt Lake with their host families too, but they say it's different to do it with other exchange students.