'Tis the Season!

This holiday season has been even more special thanks to our Danish Exchange Student Morten and his family! They sent us a package in November that contained their Danish Holiday Tradition – celebration of Christmas Month – opening a gift every day of December leading up to Christmas.
I had to decorate an additional tree in our kitchen to put all the gifts under!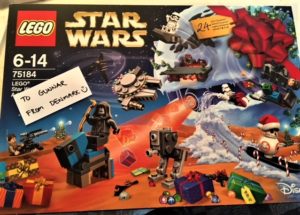 December 1st we opened up our first gift – a calendar candle which has 1-24 on it. We are to burn the candle on each day of December leading up to Christmas Day. We also received the Advent Candles (numbered 1-4) which are to be lit on each Sunday. Other gifts so far have included Danish recipes for holiday treats (with Danish ingredient packets) and handmade crocheted angels and trees.
They even went so far as to send Morten and our son Chocolate Advent Calendars (what is better than opening a door each day to get a piece of candy?) and to our son a Lego Star Wars Advent Calendar – the perfect gift for an 11 year old.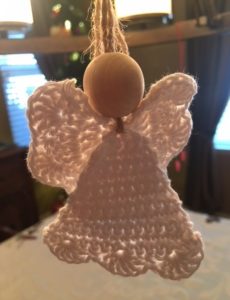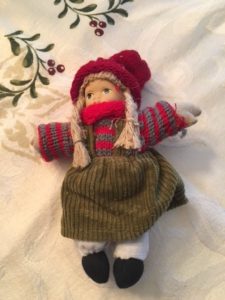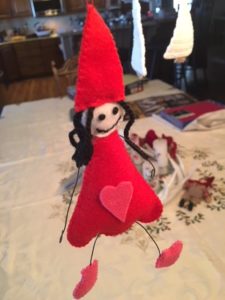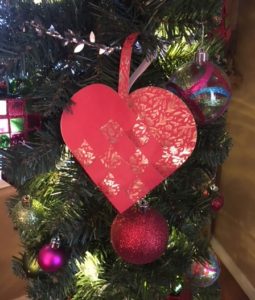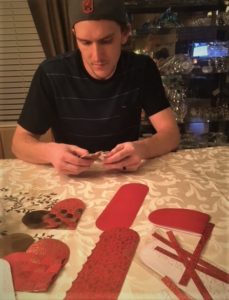 The spirit of Christmas is strong in our home, we look forward to each morning to discover a new gift from Denmark and to light our candle. We also look forward to the treats we will make and the very special recipes they have shared with our family.
May we all remember the spirit of the holidays and learn to embrace the traditions and cultures shared with us from each student we meet. At our SW Region Christmas Party with our Las Vegas Exchange Students we went around and had the students' share how they celebrate Christmas in their home countries and even asked them to play some of the music that they listen to. How fun to share the traditions with one another. May all the students and host families out there enjoy this holiday season and make many memories. And Happy New Year!
Wendy Roksvold
ICES Host Mom & SW Regional Director (Arizona, Nevada, Southern Utah)
Web link to learn more about Danish Christmas Traditions:
http://denmark.dk/en/meet-the-danes/traditions/the-christmas-month