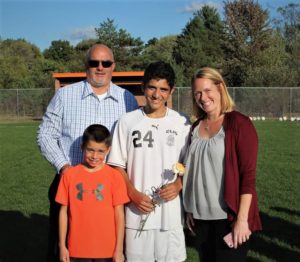 Our Exchange Experience
We decided to bring our first foreign exchange student into our home in March of 2017. Initially there was some hesitation with the idea. After meeting with the local coordinator, we signed up to be a welcome family. After reviewing profiles of many worthy students, we narrowed our selection and ultimately settled on a young man from Brazil, Wander. While reviewing his profile and the letters from his parents and teachers, it just seemed to be a good fit for our family.
Once we notified our coordinator, that Wander was our choice, she set forth in finalizing the process. We were provided with contact info and very quickly began having Skype conversations with Wander and his family. It was probably the second such call that all of our reservations with the program were suddenly nonexistent. We notified our coordinator that we should be listed as a host family and not a welcome family at this point. It was apparent that Wander was a great young man and would fit well in our home.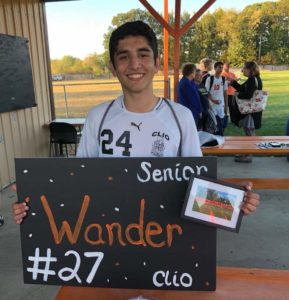 As I write this, we are 8 months into the program and I know we feel as strongly today as we did after those first few phone calls. We have not regretted that decision for a moment. We have gotten to share all of the firsts along with Wander as we traveled, went to sporting events and concerts and even experienced different restaurants and foods and of course our holidays. Our favorite expression is him saying "what is this" as we offer him something he has never had or experienced. It is such a rewarding experience to see the joy and amazement in things that we as Americans take for granted. It is easy to forget that many of these things may exist in other countries; but they are different and utilized very differently than they are in America. Wander has brought so much to our household; it is hard to remember our lives prior to him arriving.
We always knew the day would come when Wander would leave to go back to Brazil, but as that day approaches it gets harder and harder to imagine our home without him in it. Wander has a fabulous family back in Brazil that I know miss him terribly. However, he now has a lifelong family here in America as well. It will be a difficult day for our 9-year-old son, our 21-year-old daughter and of course us as his host parents when it is time for him to leave.

What started out with some fear and trepidation has turned into one of the most truly rewarding experiences we have had. We would recommend hosting to anyone thinking about it.
The Grahams
ICES Host Family in Clio, Michigan
hosting Wander from Brazil 🇧🇷