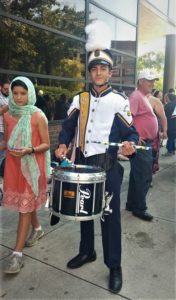 Studying abroad for a year changes you in multiple ways
My experience started long time ago, with the idea of studying abroad. From there my mom and I began a huge process of applications and medical insurances. The effort was big but it drove me into this crazy year. The biggest emotion was when I just got off the plane. I realized that I didn't know anyone, I was alone and in front of me there was a completely new life to build. Adrenaline suddenly spread and I was so excited that my legs were shaking.
I've been traveling a lot in my life and I've always thought the cultural shock as a nice opportunity to try new things. I told myself to become the "yes man" and do whatever the school, the family and friends would propose me, obviously paying attention not to do the dangerous or stupid things.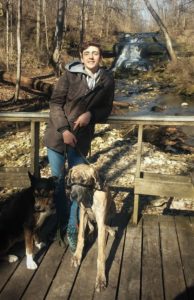 The family has become so precious that I can't even think about the end of the year that I'm starting crying. They have been so nice since the first day and I'm grateful to them.
Being an exchange student brings you lots of friends, and being an Italian exchange student brings you even more. Being careful is never enough and at the beginning the lack of knowledge of the language doesn't really help you.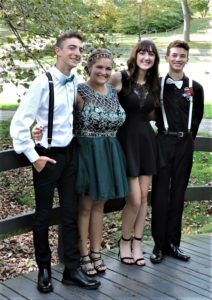 I joined activities as swimming, symphonic band at Wittenberg University and marching band at my school. I absolutely loved them and even though I'm sorry some of them are over, the friendships they brought me will never end.
Studying abroad for a year changes you in multiple ways. I will come back home with friends to leave behind but stories that will remember them forever.
Andrea 🇮🇹
exchange student from Italy
living with the Marten family in Springfield, Ohio
The Marten family has shared their experience about hosting Andrea from Italy. You can read their testimonial "Seeing our world through his eyes" by clicking on this link!