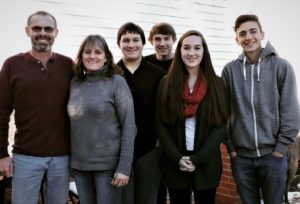 Seeing our world through his eyes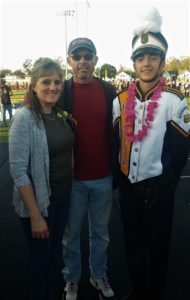 We have hosted several short term exchange students with varying success. As the 2017-8 school year approached this past August, an opportunity presented itself to host a student from Italy for the school year. With very little communication prior to Andrea arriving at our house, we became a host family for a 17 year old boy interested in percussion, who said he was willing to join our family of 5, even with our 3 large dogs.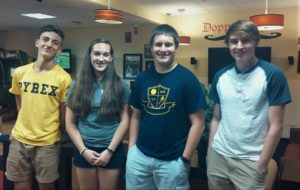 It has been a wonderful experience from the start.
Andrea jumped right in and joined the Marching Band with our son (also in percussion) and later became part of the high school swim team. He has become part of the family and we all have fun joking around. I am most impressed with his willingness to try everything, whether it is a new food or an activity with us or at school. We have also learned from him seeing our world through his eyes. He has shared his cooking skills with us which has been a bonus and he'll take a few of our recipes back home with him.
The end of the school year is approaching entirely too fast, but Andrea will always be a part of our family.