The memories and excursions will last a lifetime until we meet up again and make more…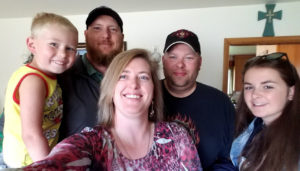 I want to share the privilege of having been the host family for Tailyn (Tay).
She came to us from Victoria, Australia. It was after a very hard experience that my husband and I found out that Tay had been added to the list of potential students wanting to find a host family in the United States. She wasn't sure where she really wanted to go and when we started the paperwork to become her host family, we found out she was in Italy and did not know that she was being placed. Her mom was the first one to contact us and told us she would let Tay know as soon as she woke up in Italy. She was planned to arrive two days after Christmas, of which I was excited because I decorate my entire house and how exciting for her to see how we celebrate it here. Sadly, her visa did not come through as expected, so we had to postpone her arrival to January 15th. I was finally able to pick her up at DIA in Denver, CO and that of course had to be one of the worst snow storms so we got stuck in Denver. We stayed with my oldest brother and sister-in-law, who became attached to Tay as well.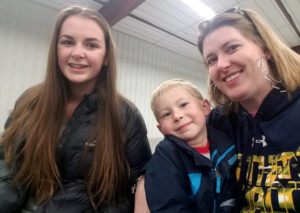 She is a precious gem and a bright change to our family.
We are in Cheyenne Wells, CO, which is located just shy of the Kansas border and south of I-70. We are a family of three with my husband, Eric, myself, Kendra and our three-old son, Raymond along with two dogs, Artillery and Cannon. We thank her family for allowing her to come a very long way and spending the last near five months with us. She has made many friends at the high school, enjoyed playing basketball and track, and been able to see how America is not quite like those movies. She enjoyed basketball so much here that she plans to play back home. Tay tried to teach her classmates Netball, which is the sport she plays back home, but it is a very different structure for a game that they struggled to grasp the actions.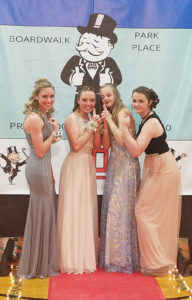 We are going to truly miss having her here.
Tay allowed us to be a part of her journey as she learned to get up early for school at 7:50am instead of at 9:00am like back home, having seven different subjects every day, practicing for sports every night, traveling to different towns to play, attending two proms (Cheyenne Wells and Hi-Plains), attending the Cheyenne Wells School first Snowball Dance, being a part of the Athletic Banquet and Honor Night where she received a Certificate of Achievement for English II Second Semester.
As I write this letter of experience, it is nearly time for her to go home. She travels nearly 18 hours to head back home on June 3rd. We have a few more excursions planned just before going home but she has been able to see Casa Bonita, Bent's Old Fort, Sand Creek Massacre, The Briarwood Inn with a brunch, Celestial Seasonings, Leanin' Tree Museum, Regionals and State Basketball finals for Cheyenne Wells boys in Greeley and Loveland, CO and will get to see Olympic Training Center, Garden of the Gods, Seven Falls and Cave of the Winds in Colorado Springs. Tay has been able to share in the holidays of Valentine's Day, St. Patricks Day, Easter and Mother's Day with us and our family. For Easter, we dyed eggs using the new technique of whip cream and food coloring.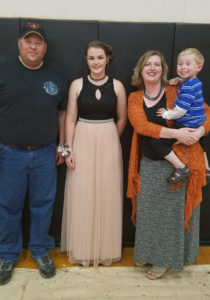 Tay has made an impact upon our lives and I hope when she gets home the experiences she has had will be told to all her friends and family for years to come. I cry at the thought of her leaving and am unsure of when she will come again. Thank you, Tay for signing up to become an exchange student and I am so glad that we saw you on the list of available students. We are totally sad and heartbroken to see her go home in a couple weeks, but we have loved having her here with us. The memories and excursions will last a lifetime until we meet up again and make more. Love you Tay.
Love Your Host Family,
Eric, Kendra and Raymond Palmer
ICES Host Family, Cheyenne Wells, Colorado