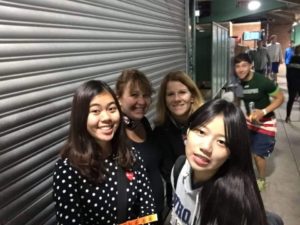 "I'm really thankful to everybody"
When I decided to choose to be an exchange student I was worried about really different culture and food etc … and when I arrived Vermont I was still scared … but not now. Because I have a really nice local coordinator, friends and host family.
I'm really surprised now that my English is much better than first time. And I'm learning other things, too. My high school has a really nice teacher. She helps me and other exchange students every day. So now I'm feeling really glad I chose to be an exchange student.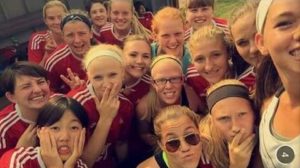 I have a really good experience.
I had basketball tryouts, but I didn't make team, so I will join indoor track instead. In my previous school I played soccer, and I like music, so I'm going to join band and guitar class. I want to have more good experiences!
Sometimes I miss my family and friends at home when I am sick or if there is a big celebration. But they are happy for me to have good friends, host family, and other nice people around.
Maybe when I have to go back to my country I will cry … but now I'm really enjoying this program and I won't forget it in my life. I really want to find my future dream while I am an exchange student and to have really good memories of my school friends, exchange student friends, host family and other people.
I'm really thankful to everybody.
ChaeRim 🇰🇷
ICES exchange student from South Korea
living with the Pollard family in Barre, Vermont