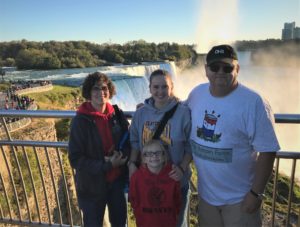 Natasha has been all smiles
Sadly, I failed being on time at the airport to meet and greet our newest family member, but from that first moment on, Natasha has been all smiles. She just laughed off our poor "first impression", and things couldn't be any better.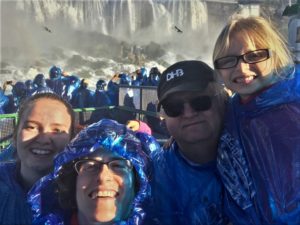 My wife Mary was an exchange student her Junior year in high school and she kind of knew what it would be like, but we were both wrong. Natasha is a perfect fit into our family. We skipped that initial awkward phase in the beginning. It has made our exchange experience so much easier when you have someone who is coming to another country with an expectation of the US and then totally satisfied with her new family, her new home on the farm, her new community and her new school. She just seems to love everything she is getting to experience.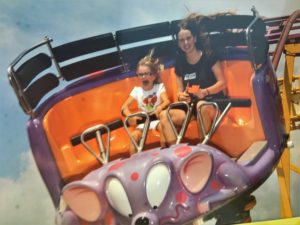 She has traveled with us to Disney World twice, Niagara Falls, and Washington DC twice for sightseeing with all of us. She visited the National Ballet with Mary and Abigail, as well. She is ready for her third trip with her host family next month.
She has taken to our farm quite well. She likes to help feed and water the chickens. Also, she has become a beekeeper. This is something she plans on continuing in Denmark when she returns home.
In school she's a Straight A student as the youngest Senior at Clay County High School, and we could go on and on like any "parents" would.
I'll sum it up by saying both my family and Natasha's lives have changed for the better for this experience.
Eric Grandon
Host dad in Ovapa, West Virgina
The Grandon family (Eric, Mary and Abigail) is hosting Natasha from Denmark 🇩🇰

Natasha from Denmark has shared her experience about studying and living abroad with the Grandon family. You can read her story "We're in the middle of something most people could only dream about" by clicking on this link!