Putnam County's Luna Gonzales
News Tribune, Illinois, January 6, 2020
Athlete of the week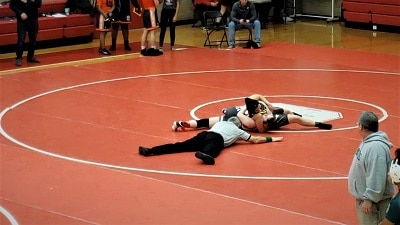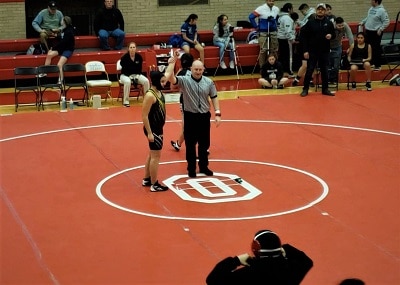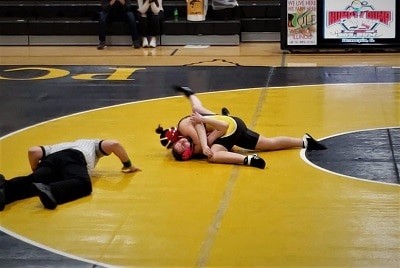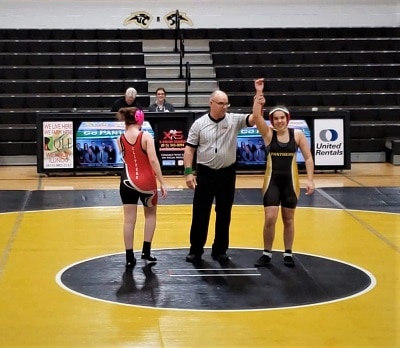 Year:
Junior (foreign exchange student from Spain)
Sport:
Wrestling
What is your favorite movie?
Pretty much anything romantic, but I don't really have a favorite one.
Do you prefer to watch movies or TV is Spanish or English?
I'm OK either way. Probably Spanish. I don't want to have to think that much.
What eating contest could you probably win?
Fish or bananas. I love salmon and all fruits..
What do you like most about the United States?
I really like the educational system and the way high schools work compared to Spain. I also enjoy all the people I've met. They've welcomed me and have all been very nice.
Last week's accomplishments:
Gonzalez, who had never wrestled before coming to the United States, won her second all-girls wrestling tournament of the season at Ottawa, running her record at 152 pounds against fellow females to 8-0 this season. She had previously won such an event at Princeton.
Gonzalez on her performance:
It's all been very cool. I had six years of judo back in Spain and was told this is the closest thing to it when I looked for a sport. I'm still learning and I learn more in every meet I see and from those I wrestle. I still prefer judo, but wrestling is pretty fun.